Of course we have scissor lifts available for quick job needs, but we also have become well known for delivering the highest quality scissor lifts for long term projects throughout the San Diego region. Most long term scissor lift needs are related to the construction industry where they may be needed for months on end, a variety of small projects that last weeks (or days) can be needed as well. With construction jobs, timelines are critical, and its necessary and required for a company to have reliable equipment that will work as needed throughout the project phases. The mechanics at All Access Services meticulously maintain our fleet of scissor lifts up to industry performance and safety needs. When your jobsite operations rely on equipment to perform daily and exceed expectations, the team at All Access Services is ready to provide the equipment you need!
13' Scissor Lift Long Term Rental

Scissor lifts are very common on jobsites and construction sites throughout San Diego County, they are sought after because they are lightweight and while they can be used outdoors, they are very common for indoor jobs, even jobs with sensitive floors. The primary goal is to allow workers to do their jobs at levels of height that would be difficult to reach otherwise. They are perfect machines for lifting workers and materials to levels that need to be reached safely.
Please fill out our online form to receive more information or call us today!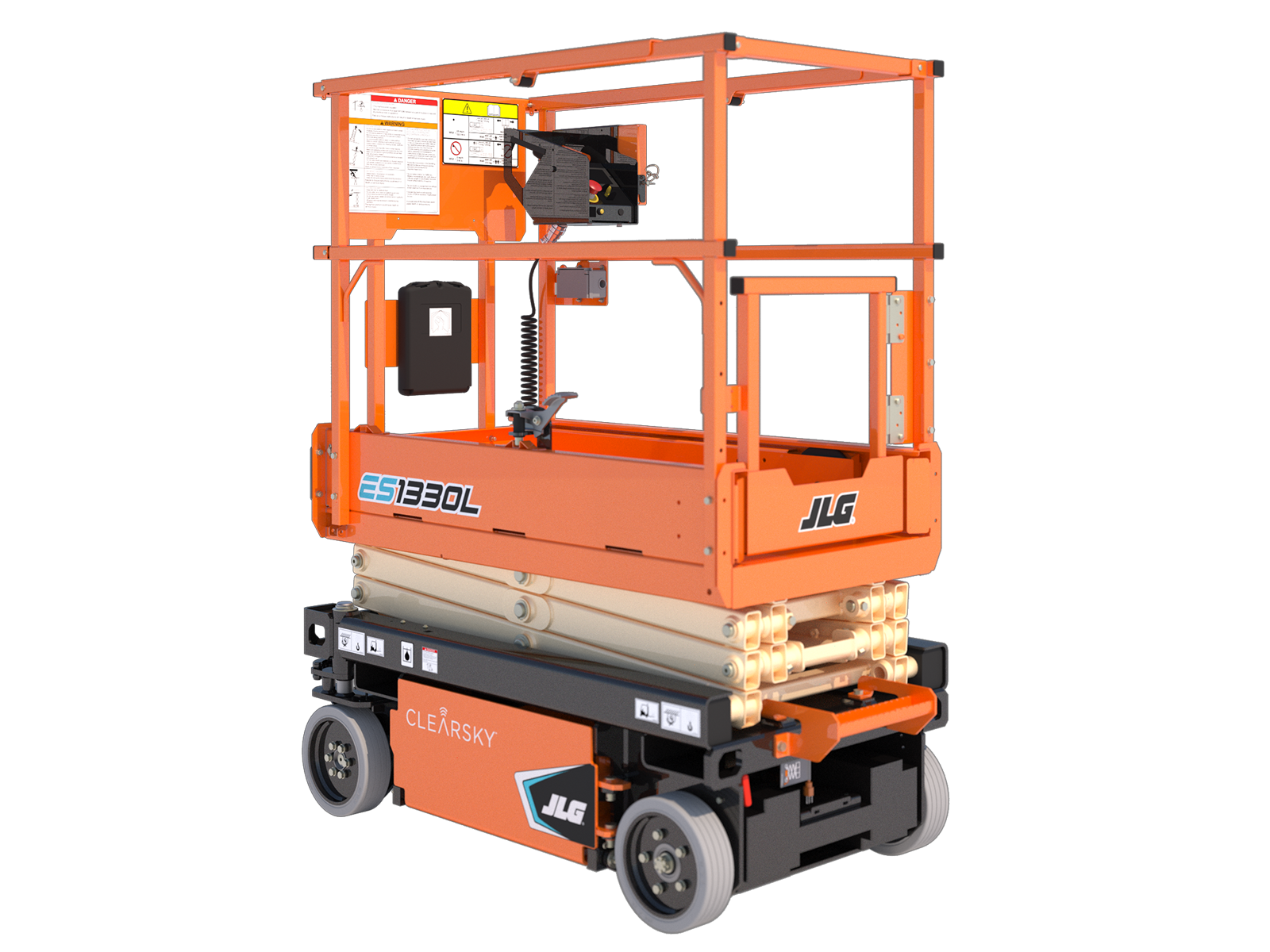 Key Features of the 13' Scissor Lift

Maneuver More Efficiently in Tight Places
Industry Exclusive Zero Turning Radius
Electric Drive and Integrated Components
Reduced Hydraulic Hoses and Hydraulic Fittings for Increased Uptime
Fewer Leaks and Service Calls
Complies with the ANSI A92.20 Specifications
What is a scissor lift?

Using hydraulic or electric motors, scissor lifts have become the preferred choice for contractors of all sizes because they are the perfect machine for raising and lowering the platform to reach the needed heights on a jobsite safely. We always like to say, they work like an elevator but able to drive around. They also come in either electric or gas-powered designed to be suitable for a wide variety of jobsites.
Specifications
Product Overview
MAKE: JLG
MODEL: ES1330
EQUIPMENT TYPE: ELECTRIC SCISSOR LIFT
ENGINE TYPE: ELECTRIC
TERRAIN TYPE: CONCRETE
Product Features
PLATFORM HEIGHT: 13'
PLATFORM CAPACITY: 500 LBS
PLATFORM SIZE: 36"L X 30"W
DIMENSIONS: 36"L X 30"W
STOWED HEIGHT: 60"
MACHINE WEIGHT: 1984 LBS