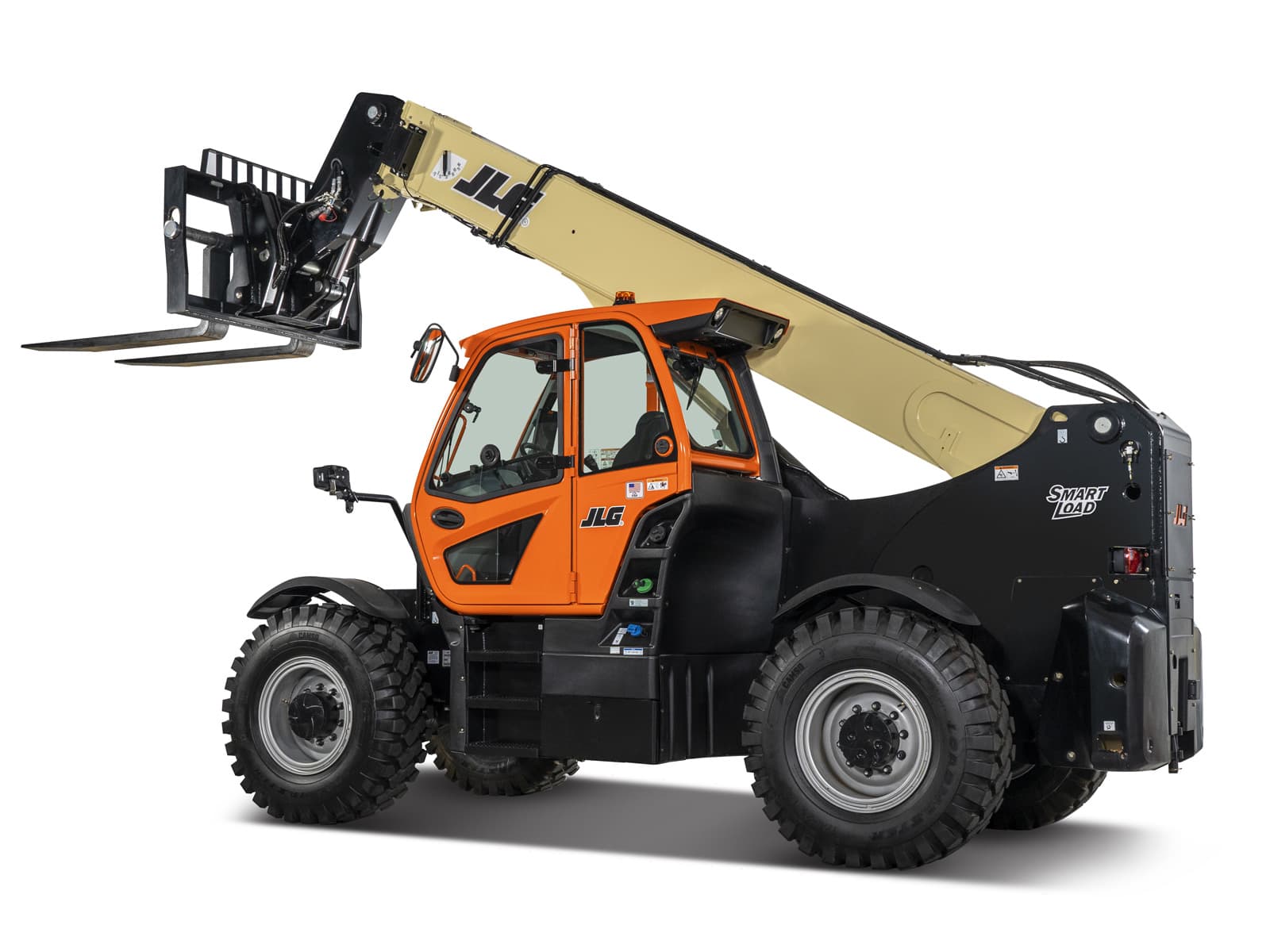 26,600 lb Telehandler Rental Key Features
Greater Capacity – 26,600-lb capacity to tackle heavy pick-and-carry applications
Lower Project Costs – Delay or eliminate the need for wheel loaders in certain applications where greater lift height and forward reach is required
Best-in-Class Cab – Superior cab comfort with excellent visibility, intuitive single joystick control and wrap-around dash
Added Versatility – Wide range of specialized attachments for construction, wind, oil and gas, mining and more
Advanced Technology – A right-side electronic mirror, Load Stability Indication (LSI) and optional SmartLoad technology enable operators to work with greater confidence
GET A QUOTE NOW

888-777-5990

Request a Quote
26,600 Telehandler Specifications
Product Overview
MAKE: JLG
MODEL: 1644 High Capacity Model
EQUIPMENT TYPE: TELEHANDLER LIFT RENTAL
ENGINE TYPE: HYDROSTATIC
TERRAIN TYPE: ALL-TERRAIN
Product Features
OPERATING VEHICLE WEIGHT: 38,775 lb
MAXIMUM REACH: 17 ft 7 in.
MAXIMUM LIFT HEIGHT: 33 ft 1 in.
MAXIMUM LIFT CAPACITY: 31 ft 1 in. / 9.47 m
SPEED - MAXIMUM LIFT: 16 seconds
MACHINE HEIGHT: 10 ft
MACHINE LENGTH: 20 ft 9 in.
26,600 lb Telehandler Description

The JLG 26,600 pound high-capacity telehandler is a powerful piece of machinery that is designed to handle heavy lifting and material handling tasks with ease. This model is designed to excel in demanding industries like construction and industrial settings.
With a lifting capacity of 26,600 pounds, this telehandler is capable of lifting and maneuver heavy loads with stability. It also features a powerful engine and hydraulic system for optimal performance and efficiency.
The telehandler also focuses on operator comfort and safety. The spacious cab provides great visibility and a comfortable working environment for the operator. The controls are easy to use for precise movements and operation.
It comes equipped with a telescopic boom and offers impressive reach and versatility. The boom can extend to various lengths giving operators the ability to access materials and work areas at height. It also features multiple attachments that include forks and buckets, which can be interchanged to accomodate different job site tasks
Safety features include stabilizers and outriggers for stability during lifting operations and also comes equipped with safety sensors and alarms to prevent accidents and maximizes the safety of operators and nearby personnel.
To request a free quote, please fill out our "Request Estimate" form or give us a call to speak with a representative!