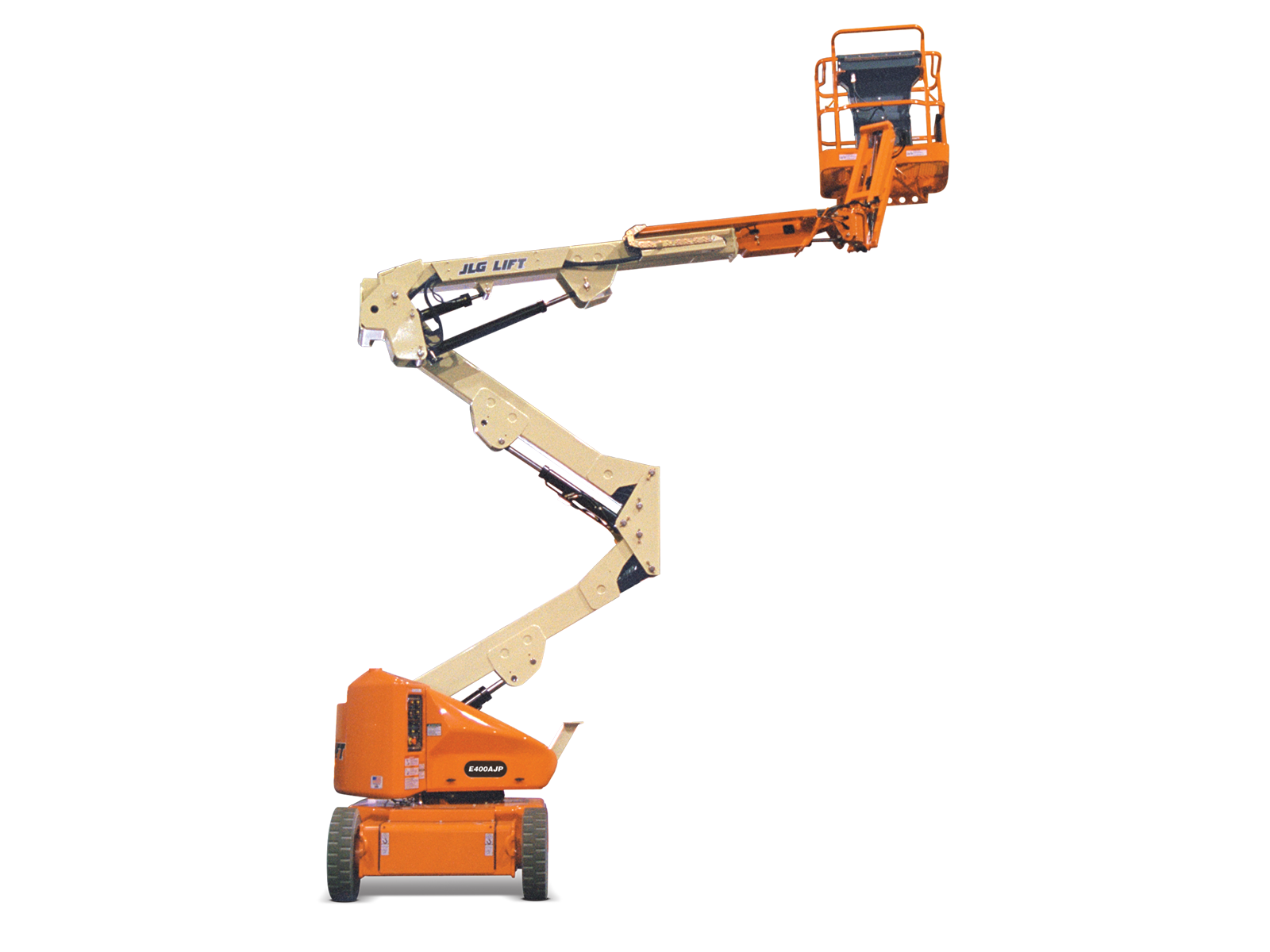 40' Articulating Boom Rental

Accessibility: up and over access, optional jib.
Maneuverability: move over uneven surfaces with Automatic Traction Control.
Productivity: work longer with longer duty cycles.
Environmentally Friendly: zero emissions.
Also Available - E400AN model.
GET A QUOTE NOW
888-777-5990
Request a Quote
40' Articulating Boom Specifications
Product Overview
MAKE: JLG
MODEL: E400AJPN
EQUIPMENT TYPE: STRAIGHT BOOM LIFT RENTAL
ENGINE TYPE: ELECTRIC
TERRAIN TYPE: CONCRETE
Review Full Specs
Product Features
PLATFORM HEIGHT: 40'
PLATFORM CAPACITY: 500 LBS
PLATFORM SIZE: 96"L X 36"W
HORIZONTAL OUTREACH: 49' 6"
DIMENSIONS: 28' 4"L X 98"W
STOWED HEIGHT: 8' 4"
MACHINE WEIGHT: 14,900 LBS
40' Articulating Boom Description

Commonly found in the construction and maintenance industries, the JLG 40' articulating boom is a very versatile piece of equipment for working at levels of height. It is a type of boom lift with a maximum height of 40 feet, perfectly suited for elevated work tasks.
The JLG 40' articulating booms primary feature is the knuckle arm design, allowing the boom to articulate and bend in multiple places, giving operators greater flexibility and maneuverability in tighter spaces. The boom can also extend horizontally further increasing its range.
This articulating boom comes equipped with a variety of safety features to provide worker safety on the job site including an automatic leveling system that keeps the lift stable on uneven surfaces, and a variety of sensors and alarms to alert operators of potential hazards.
To request a free quote, please fill out our "Request Estimate" form or give us a call to speak with a representative!