As we all know, scissor lifts are used to provide temporary access to high areas, making it easier for workers to complete tasks that may be impossible to complete otherwise. Scissor lifts offer many benefits including improved safety, job site versatility, improved efficiency, environmental friendly, and more! These lifts are found in a wide variety of industries such as construction, maintenance, grocery stores, warehouses, distribution centers and more.
How Do Scissor Lifts Improve Job Sites?

Increased Safety

Scissor lifts provide a safe way to work at height, which is crucial for workers' safety. Scissor lifts have guardrails to prevent workers from falling and are much more stable than ladders, reducing the risk of accidents. Additionally, many scissor lifts come equipped with emergency lowering systems in case of power loss, preventing workers from getting stuck at height. With other features like non-slip platforms, and automatic safety brakes, the scissor lift decreases the chances of accidents or falls. It also has stability and balance mechanisms to provider workers a smooth operation on even or uneven surfaces.
Versatility

Scissor lifts are designed to provide a flexible solution for various lifting and access needs. No matter if it's an indoor or outdoor application, construction project, maintenance tasks, warehouse operations, or a distribution center, scissor lifts can effectively handle them all. Because of their compact size, this allows for easy maneuverability in tight spaces, while their design provides stability and safety. Scissor lifts have adjustable platforms and extension decks, which allows these pieces of equipment reach different heights and accomodate multiple workers, tools, and supplies. Because of this versatility, scissor lifts have been a sought after MEWP in numerous industries.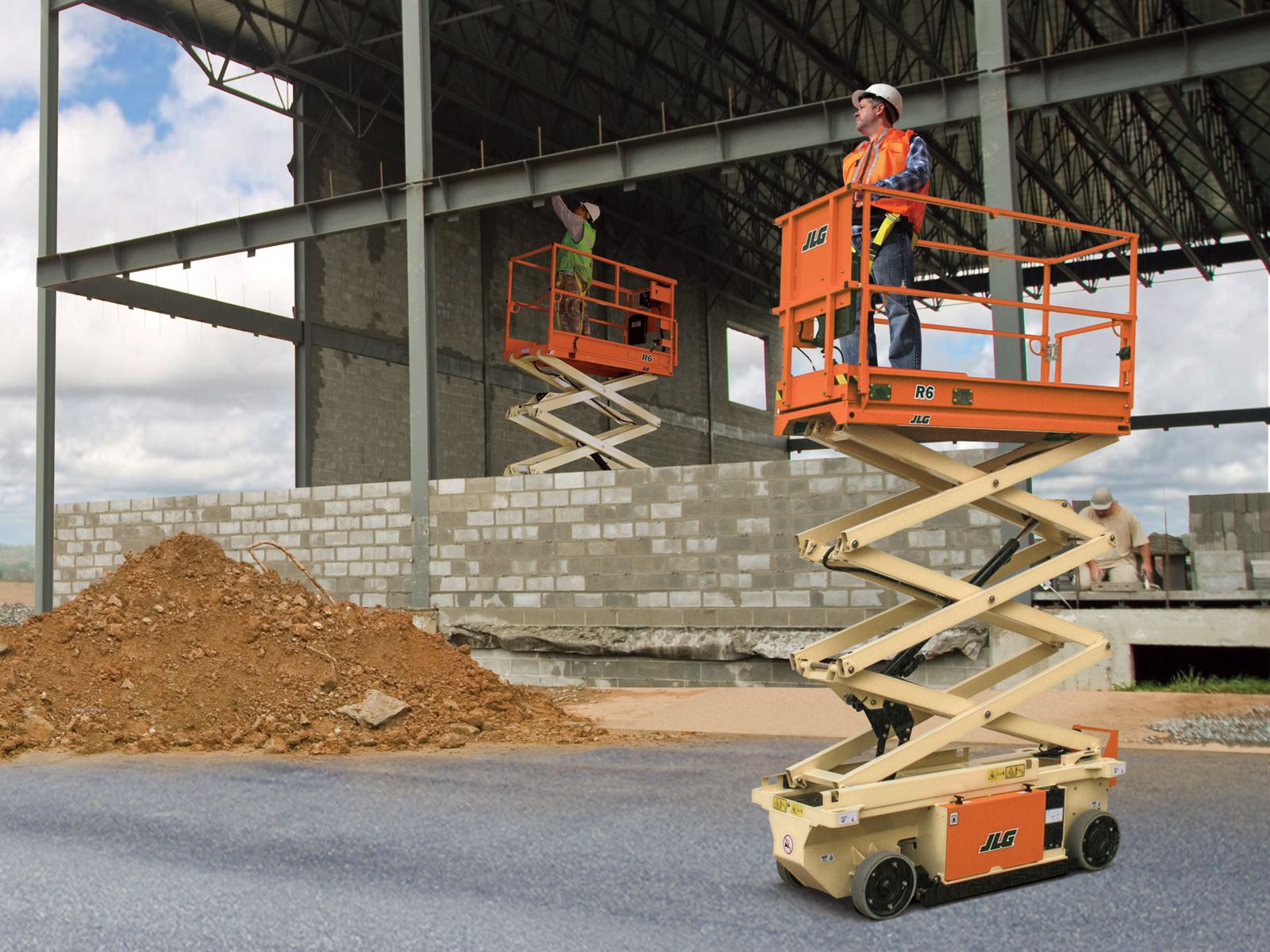 Improved Job Site Efficiency

Because of their compact design and versatile functionality, scissor lifts allow workers to reach elevated areas quickly and safely, improving productivity on construction sites, maintenance projects, and other industrial applications. The spacious work platforms provide plenty of space for works and equipment, increasing efficiency through improved movement and workflow. They are also equipped with advanced features such as smooth proportional control, precise positioning capabilities, and great maneuverability. all contribute to streamlined operations.
Cost-Effective

Scissor lifts provide a cost-effective solution for variou sndustries that require elevated access. Scissor lifts are designed to maximize productivity while minimizing costs, thanks to the efficient operation and low maintenance requirements. They are designed with durable parts and components for long-term performance, reducing the need for frequent repairs. Most scissor lifts are electric which lowers operating costs by consuming less power.
Environmentally Friendly

In today's "eco-friendly" standards and stringent requirements, scissor lifts are designed with advanced technology and innovative features to minimize the carbon footprint and promote sustainability. They eliminated the emissions and noise associated with traditional fuel-powered lifts, making them perfect for indoor use. By going with an electric scissor lift, businesses of all sizes can improve productivity while contributing to a cleaner planet.
About All Access Services


Serving construction projects throughout Southern California with heavy equipment rentals, we have 3 locations in San Diego, Orange County, and Riverside to serve our clients. Each location carries a fleet of scissor lifts, telehandlers, boom lifts, and forklifts available for rent at affordable rates. We strive to provide the best customer service in the industry and hope to earn your trust and business!