Knuckle boom lifts, aka "articulated boom lifts" or "knuckle booms" are an aerial work platform that has the ability to lift workers to levels of height to complete job site tasks safely and quickly. These versatile pieces of equipment can be used to perform a variety of tasks from construction, maintenance work, warehouse distribution, and within contractors of a variety of industries (window cleaning, tree trimming, HVAC, electrical, painting, etc).
Whether you are a contractor or a facility manager exploring your options when it comes to aerial work platforms like the knuckle boom lift, here is a quick overview of this machine.
How Knuckle Boom Lifts Work

Knuckle booms are designed to provide safe access to hard-to-reach areas. Made up of a boom, a base, and a control system, the boom is composed of several sections that can be articulated or "knuckled" to reach over and around obstacles. This is what sets these machines apart from other aerial work platforms such as straight booms or scissor lifts.
The base of the lift contains the hydraulic system, engine, and other components that power the lift, and the control system provides the operator the ability to move the boom into position and control its movement once in place.
To operate the knuckle boom, the operator enters a platform at the end of the boom, from there, they have the ability to control the movement of the boom using a series of joysticks and other controls. This will allow the operator to move the platform up, down, and side-to-side, as well as to rotate the equipment 360 degrees.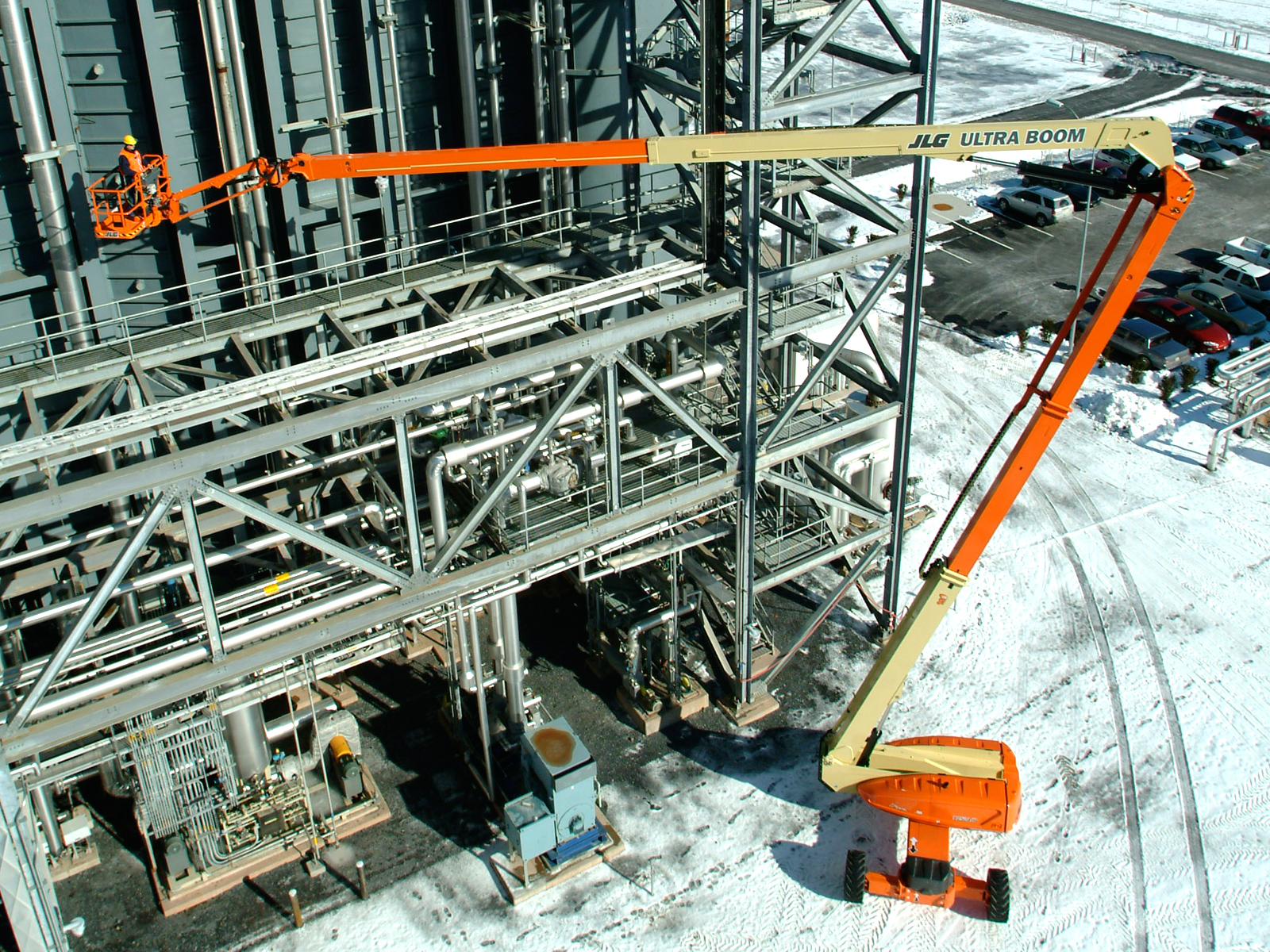 Knuckle Boom Lift Industry Examples

As mentioned, there are a variety of industries and applications that knuckle boom lifts are used for because of their versatili and ability to reach challenging areas.
Common Examples Include
Construction and Maintenance

As one would assume, knuckle booms are commonly used in construction and maintenance job sites where they have the ability to provide safe and easy access to hard-to-reach levels of height. This could include working on roofs, accessing high ceilings in commercial properties, or performing electrical work as a few examples. These machines have been popular in the construction industry for years and continue to have a prominent placement on work sites throughout the U.S. Knuckle booms also have the ability to reach heights of up to 150 feet but there are varying knuckle boom sizes available to meet your needs.
Tree Trimming and Removal

Knuckle booms are also very popular for tree care (pruning branches, removing deadwood, performing maintenance tasks), because of they can lift workers up to areas within the tree that are simply too high for a ladder. With their versatility, knuckle booms have become an essential piece of equipment in the tree trimming industry providing professionals the ability to perform their jobs quickly, safely, and effectively.
Window Cleaning

Knuckle booms are commonly used for window cleaning services where they provide access to high-rise buildings and other structures. Window cleaning contractors (and companies) often use knuckle booms equipped water water tanks and hoses, providing the operator the ability to clean windows while remaining elevated in the basket. This increases productivity and enhances safety by reducing the need for ladders and scaffolds.
Telecommunications

In the telecommunications industry, knuckle booms are used to install and maintain equipment or cell towers (and other structures). Because of their ability to articulate and extend horizontally, these machines can easily navigate around obstacles making them ideal for telecommunications work such as installation or repairs of antennas and other communication equipment. They can be equipped with attachments such as cable pullers which further advance their capabilities in the telecommunications field.
Types of Knuckle Boom Lifts

There are several different types of knuckle boom lifts available, each with its own unique features and capabilities. The 2 common types include:
Telescopic Knuckle Boom Lifts

Telescopic Knuckle Boom Lifts: These are designed to provide maximum reach and height. Most often used in environments where a long reach is required such as building maintenance, tree trimming, commercial roofing, etc. Because of their ability to reach heights of up to 150 feet and lift capacities of several tons, they are ideal for many projects and industries.
Articulated Knuckle Boom Lifts

These machines are also highly versatile and can also be used in a variety of applications and work environments. They are designed to provide precise control and maneuverability. They are available in a range of sizes to meet different needs. From small electric models for indoor work to large diesel powered machines for outdoor use on rough terrain.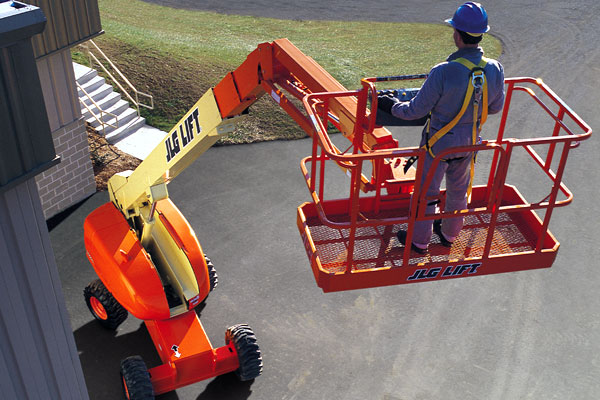 About All Access Services


Serving construction projects throughout Southern California with heavy equipment rentals, we have 3 locations in San Diego, Orange County, and Riverside to serve our clients. Each location carries a fleet of scissor lifts, telehandlers, boom lifts, and forklifts available for rent at affordable rates. We strive to provide the best customer service in the industry and hope to earn your trust and business!