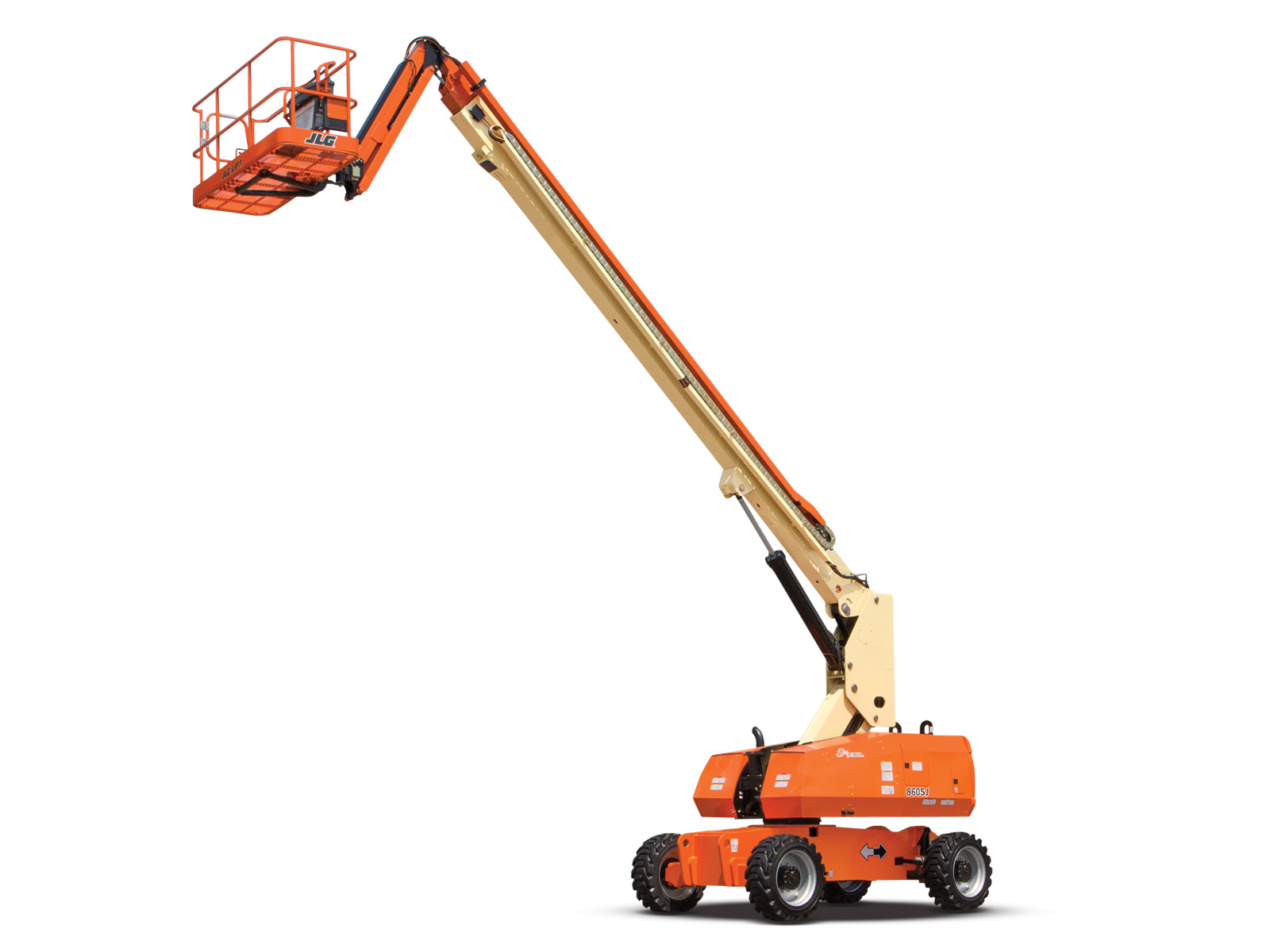 86' Boom Lift Key Features

Reach full elevation in less than 70 seconds.
Advanced Design Electronics System reduces your costs by increasing fuel efficiency and reducing emissions.
Equipped with a fuel-efficient Tier 4 engine.
GET A QUOTE NOW
888-777-5990
Request a Quote
86' Boom Lift Specifications
Product Overview
MAKE: JLG
MODEL: 860SJ
EQUIPMENT TYPE: STRAIGHT BOOM LIFT RENTAL
ENGINE TYPE: FUELED
TERRAIN TYPE: CONCRETE
Product Features
PLATFORM HEIGHT: 86'
PLATFORM CAPACITY: 750 LBS
PLATFORM SIZE: 96"L X 36"W
HORIZONTAL OUTREACH: 49' 6"
DIMENSIONS: 28' 4"L X 98"W
STOWED HEIGHT: 8' 4"
MACHINE WEIGHT: 36,888 LBS
86' Boom Lift Description

One of the heavy duty boom lifts! The JLG 86' boom lift is designed to provide safe access to the larger levels of height. With a maximum platform height of 86 feet and a horizontal outreach of 56 feet, this boom lift is perfect for larger construction projects and working with industrial sized buildings maintenance.
The JLG 86 foot boom lift features a sturdy steel frame and a spacious platform that can accomodate 2 people, equipment, and materials. With a maximum lift capacity of up to 500 pounds. The platform CAN be rotated 360 degrees, providing easy operation and maneuverability for operators.
Because of its ability to reach great heights, there is added safety features including automatic leveling system, emergency stop button, and a fall protection system.
To request a free quote, please fill out our "Request Estimate" form or give us a call to speak with a representative!