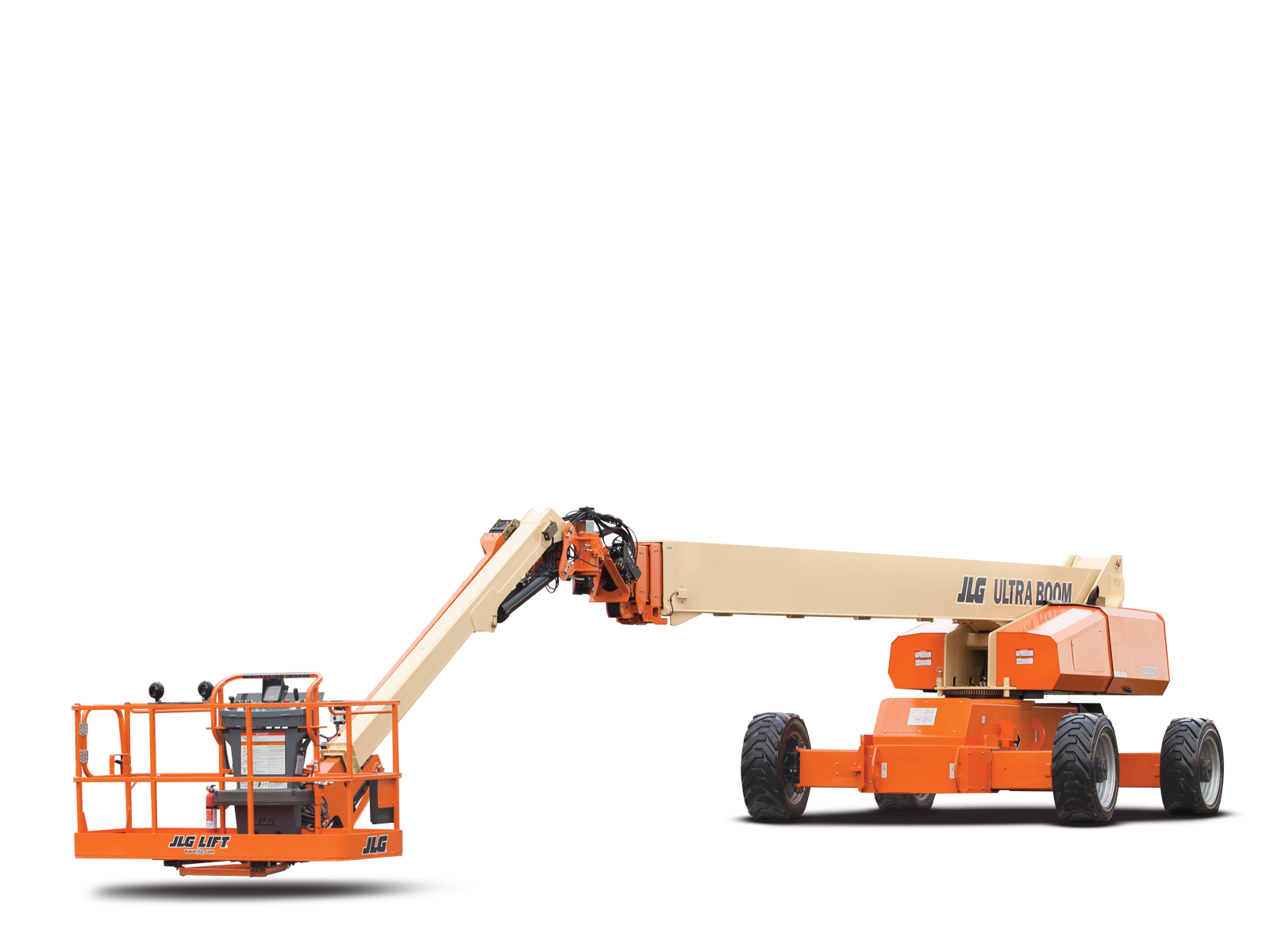 150' Boom Lift Key Features

Telescoping jib provides work envelope flexibility and even more outreach at elevation.
Ease of transport: no oversized load permit needed (over weight permit is required for highway transportation).
Strong 100,000-psi steel and a dual 1,000 / 500 lb capacity.
GET A QUOTE NOW
888-777-5990
Request a Quote
150' Boom Lift Specifications
Product Overview
MAKE: JLG
MODEL: 1500SJ
EQUIPMENT TYPE: STRAIGHT BOOM LIFT RENTAL
ENGINE TYPE: FUELED
TERRAIN TYPE: CONCRETE
Product Features
PLATFORM HEIGHT: 150'
PLATFORM CAPACITY: 1000 LBS
PLATFORM SIZE: 96"L X 36"W
HORIZONTAL OUTREACH: 80'
DIMENSIONS: 28' 4"L X 98"W
STOWED HEIGHT: 8' 4"
MACHINE WEIGHT: 48,000 LBS
150' Boom Lift Description

One of the 3 most powerful boom lifts in it's class, the 150' boom lift is a heavy duty, diesel-powered machine designed to lift personnel and equipment to great heights. This boom lift has a maximum platform height of 150 feet and is perfect for tasks that require access to tall buildings, bridges, and elevated structures for a few examples.
Equipped with a telescoping boom that extends outwards and upward, it can reach huge levels of height with ease. Also has a spacious platform that can handle multiple workers and equipment, perfect for large-scale projects.
The JLG 150' boom lift is designed with safety features that include fall protection, overload protection, and emergency descent capabilities. It can withstand harsh environmental conditions and has a rugged chassis and heavy-duty tires that can handle any type of rough terrain.
To request a free quote, please fill out our "Request Estimate" form or give us a call to speak with a representative!