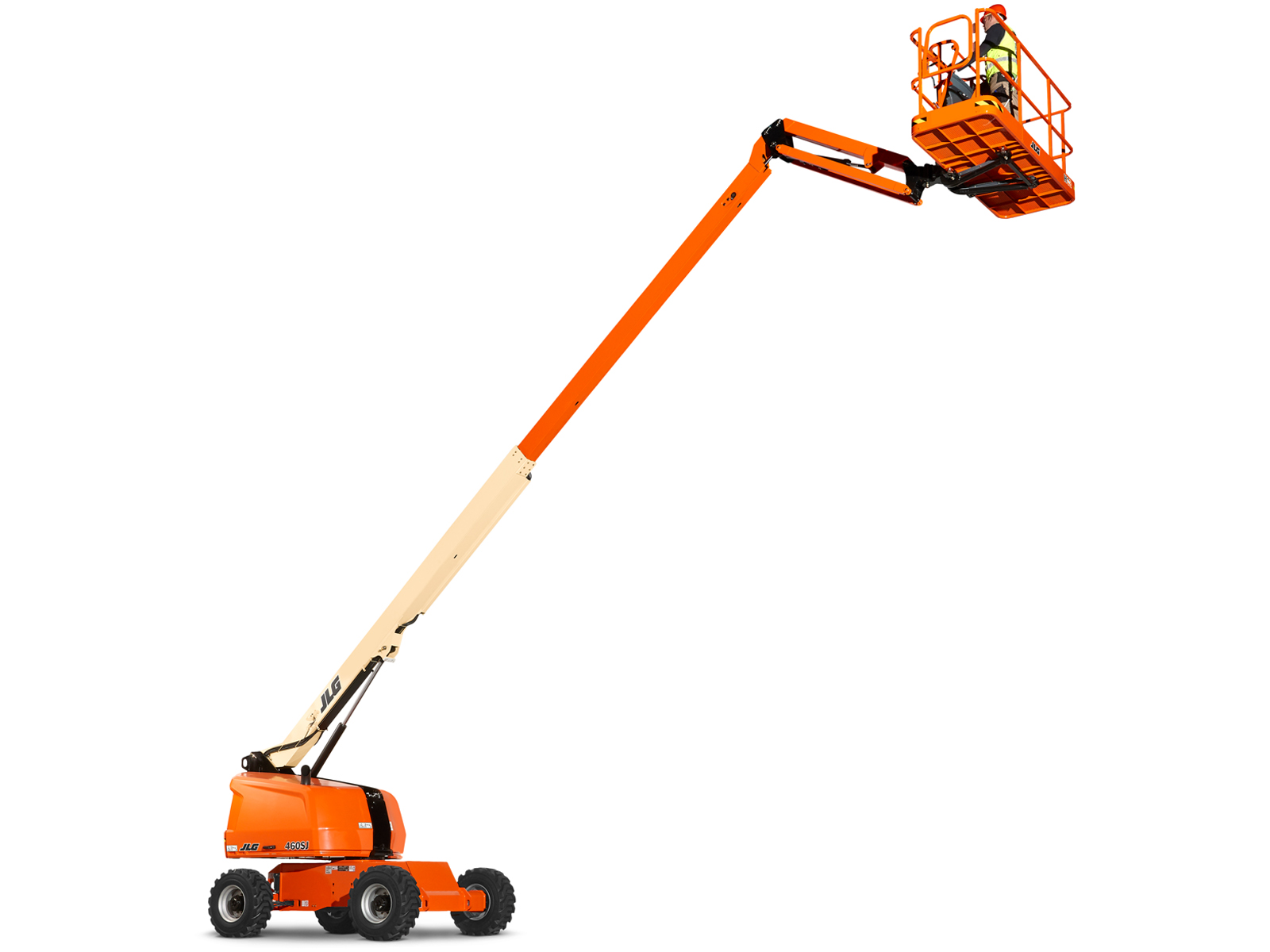 46' Boom Lift Key Features

Improved multifunction capability increases productivity.
New hood design provides more durability and serviceability.
Larger capacity at 600 lb
GET A QUOTE NOW
888-777-5990
Request a Quote
46' Boom Lift Specifications
Product Overview
MAKE: JLG
MODEL: 460SJ
EQUIPMENT TYPE: STRAIGHT BOOM LIFT RENTAL
ENGINE TYPE: FUELED
TERRAIN TYPE: CONCRETE
Product Features
PLATFORM HEIGHT: 46'
PLATFORM CAPACITY: 600 LBS
PLATFORM SIZE: 96"L X 36"W
HORIZONTAL OUTREACH: 49' 6"
DIMENSIONS: 28' 4"L X 98"W
STOWED HEIGHT: 8' 4"
MACHINE WEIGHT: 16,600 LBS
46' Boom Lift Description

Primarily used in construction, industrial, and other industries that require workers to access levels of height, the JLG 46' boom lift is designed to provide a safe and quick way to reach heights of up to 46 feet.
The JLG 46' boom lift features a telescoping boom with the ability to extend both horizontally and vertically, providing workers the ability to reach both heights and angles. The rotating platform allows the operator to turn and maneuver the lift into perfect position for the needed task at hand. Typically powered by a diesel engine, there is also a model with an electric engine, both providing reliable performance.
A key advantage of the JLG 46' boom lift is its safety features. The safety features include an automatic leveling system and multiple harness attachment points. The base of the machine is sturdy and provides stability while workers perform their tasks.
To request a free quote, please fill out our "Request Estimate" form or give us a call to speak with a representative!