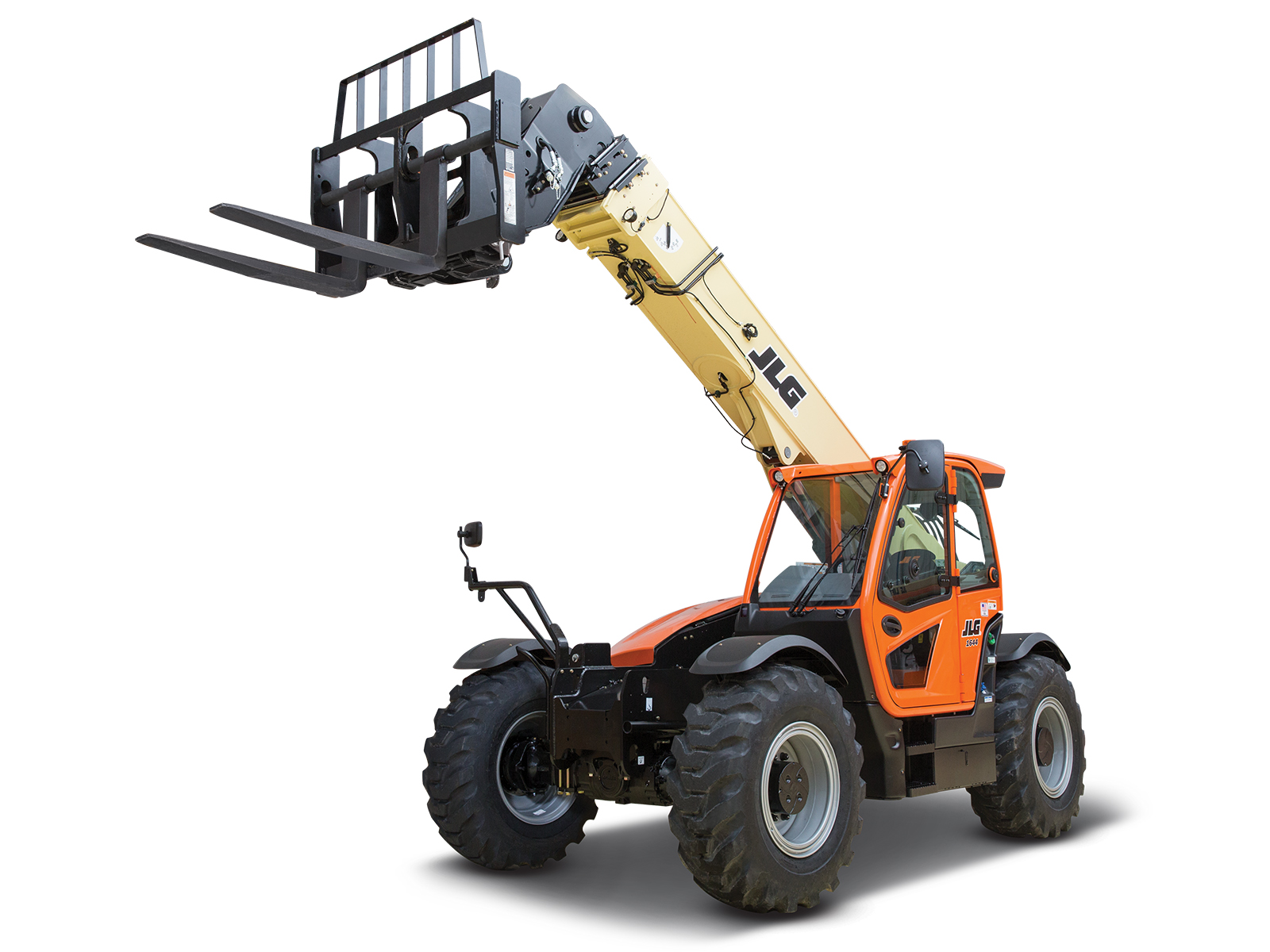 16,755 lb Telehandler Rental Key Features
Operator Comfort: Spacious cab with enhanced visibility, 2-speed hydrostatic transmission and optional boom float and ride control.
Operator Confidence: Precision gravity lowering system, soft stop boom control, optional reverse sensing system and reversing camera .
Versatility: Integrated tow hitch and a wide range of attachments for more options on the job site.
SmartLoad Technology: Automatic attachment recognition and real-time load monitoring for enhanced productivity. .
GET A QUOTE NOW
888-777-5990
Request a Quote
16,755 Telehandler Specifications
Product Overview
MAKE: JLG
MODEL: 1732 High Capacity Model
EQUIPMENT TYPE: STRAIGHT BOOM LIFT RENTAL
ENGINE TYPE: FUELED
TERRAIN TYPE: CONCRETE
Product Features
PLATFORM HEIGHT: 31' 8"
PLATFORM CAPACITY: 9,900 LBS
PLATFORM SIZE: 96"L X 36"W
HORIZONTAL OUTREACH: 49' 6"
DIMENSIONS: 28' 4"L X 98"W
STOWED HEIGHT: 8' 4"
MACHINE WEIGHT: 31,145 LBS
16,755 lb Telehandler Description
Designed to provide industry leading performance and increase the efficiency of the workload on the job site, the 16,755 lb telehandler is a powerful machine used in the construction, industrial, and other various industries for lifting heavy loads of materials to levels of height. WIth a maximum lift height up to 55 feet and a lift capacity up to 17,000 pounds, it can move your heavy loads of materials, products, and equipment to high places.
This machine comes with a powerful engine and transmission system, providing consistent power to the wheels and the boom, creating a smooth operation while maximizing productivity. As most JLG telehandlers have, it has a spacious cab for operation with air conditioning, heating, and top-level operator comfort and control.
The 16,755 telehandler also comes equipped with a variety of safety features including: load management system, multiple steering models, and an automatic leveling system that provides a layer of safety for operators and employees in any job site conditions.
There are a variety of attachment systems available for this machine that provide quick and easy attachment changes, which adds more versatility to this telehandler.
To request a free quote, please fill out our "Request Estimate" form or give us a call to speak with a representative!