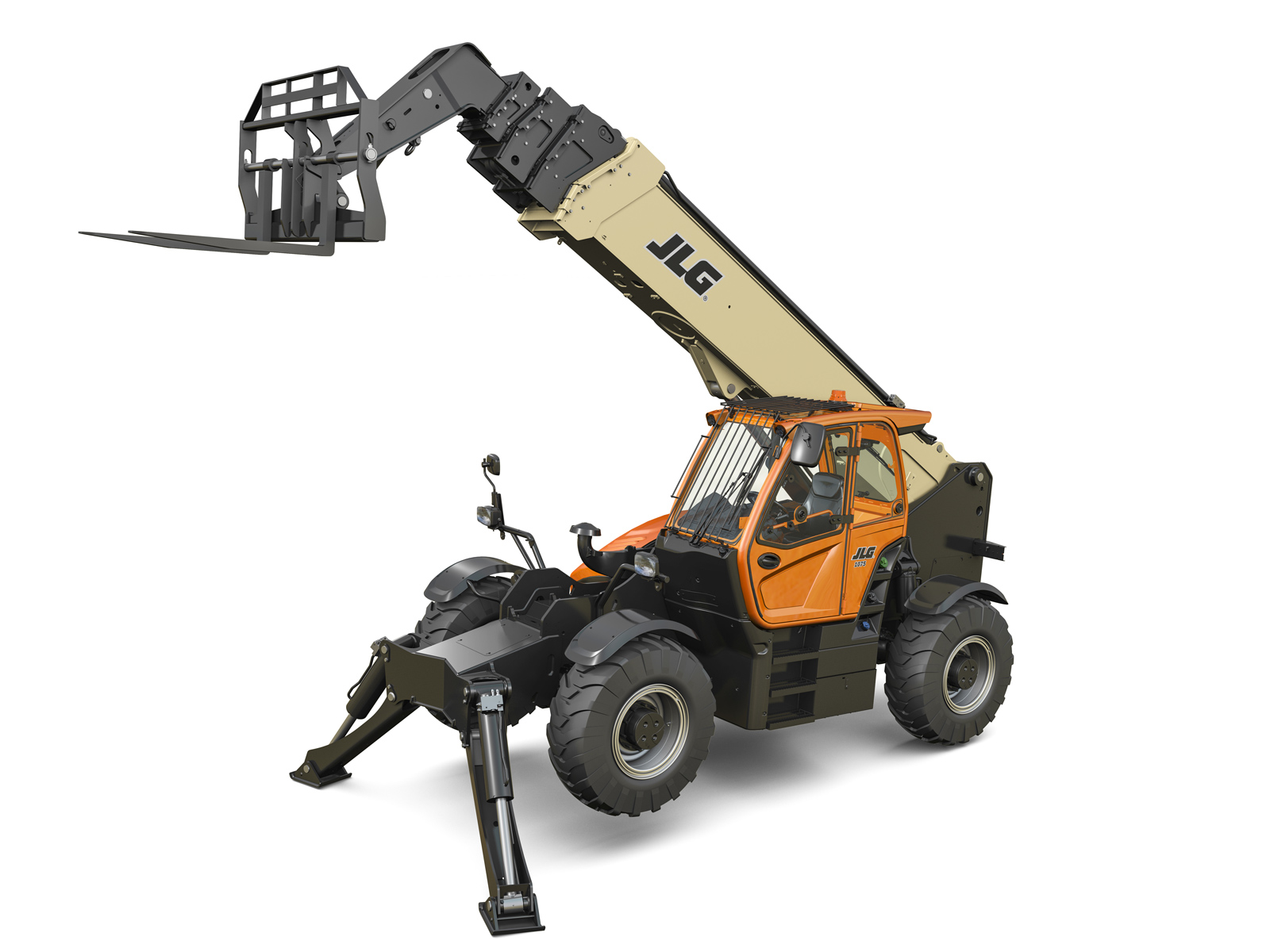 10,075lb Telehandler Key Features

Lower Project Costs: Eight-story lift height reduces or eliminates the need for costly cranesMaximum serviceability:
Increase Productivity: 60 ft of forward reach minimizes material rehandling
Experience Precision Placement: 30 ft of up-and-over reach allows for more precise load placement
Use Enhanced Technology: Right side electronic mirror with dual cameras allows you to see more
GET A QUOTE NOW
888-777-5990
Request a Quote
10,075 lb Telehandler Specifications
Product Overview
MAKE: JLG
MODEL: 1075
EQUIPMENT TYPE: TELEHANDLER
ENGINE TYPE: FUELED
TERRAIN TYPE: CONCRETE
Product Features
MAX LIFT HEIGHT: 75 ft
MAX LIFT CAPACITY: 10,075 LBS
CAPACITY AT MAX HEIGHT:6,000 lbs
HORIZONTAL OUTREACH: 60'
DIMENSIONS: 10' height ft x 24' length x 8' width
TOP TRAVEL SPEED: 17 mph
MACHINE WEIGHT: 43,600 LBS
Information About the 10,075 lb Telehandler

The 10,075 lb telehandler is very popular in the construction, industrial, and agriculture industries because of its power and versatility. Featuring a robust boom and mast system, it can extend up to 60 feet and lift up to 10,075 pounds, lifting loads to levels of height with ease.
Equipped with a spacious cab, this machine provides great visibility and control for the operator. The controls in the telehandler are strategically designed to be "operator-friendly". This machine also has climate control in the cab for operator comfort.
This machine comes equipped with a variety of safety features including: load management systems, outriggers, and stabilizers for staility and secure lifting. There are a variety of attachments available such as buckets, forks, and jibs.
To request a free quote, please fill out our "Request Estimate" form or give us a call to speak with a representative!