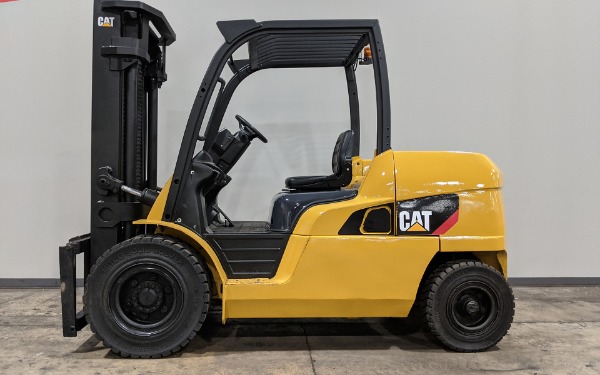 Forklift Key Features

The GP15N-GP35N / DP20N-DP35N LP/gas and diesel forklifts have a lifting capacity of 3,000 – 7,000 lbs. and are built to work hard with a combination of dependable performance and rugged durability..
GET A QUOTE NOW
888-777-5990
Request a Quote
Forklift Specifications
Product Overview
MAKE: CATERPILLAR
MODEL: GP25N
EQUIPMENT TYPE: WAREHOUSE FORKLIFT
ENGINE TYPE: FUELED
TERRAIN TYPE: CONCRETE
Product Features
LIFT HEIGHT: 277 Inches
PLATFORM CAPACITY: 3,000 - 7,000 LB lbs
MACHINE WEIGHT: 7,990 LBS
Forklift Description

The Caterpillar forklift is powerful machine with the lifting capacity of up to 7,000 pounds, making it suitable for a wide variety of industries including industrial and commercial environments.
This versatile piece of equipment has a robust engine and reliable transmission system and capable of handling heavy loads with ease. The forklift also has a stable chassis along with a variety of safety features including operator restraint systems, backup alarms, and warning lights for safe operation.
The forklift is designed for operator comfort, providing a spacious cab that provides great visibility and a comfortable working space. It also has advanced controls including adjustable seats, tilt steering, and air conditioning, giving operators the ability to work long hours with minimal fatigue.
To request a free quote, please fill out our "Request Estimate" form or give us a call to speak with a representative!