Bigger. Made Better.
The all new JLG® High-Capacity Telehandler. Meticulously crafted by the JLG company with over 50 years of industry know how! The JLG® High-Capacity Telehandler is built for big time work, BOTTOM LINE.
THE 2733 TELEHANDLER DELIVERS. BIG TIME.

Not only is this rugged telehandler 26,600 lbs of pick and carry power, it also provides intuitive joystick and industry leading maneuverability. Allowing the operator best in class cab comfort. This machinery is backed by JLG reliability and All Access Service maintenance and support. The new 2733 has it all.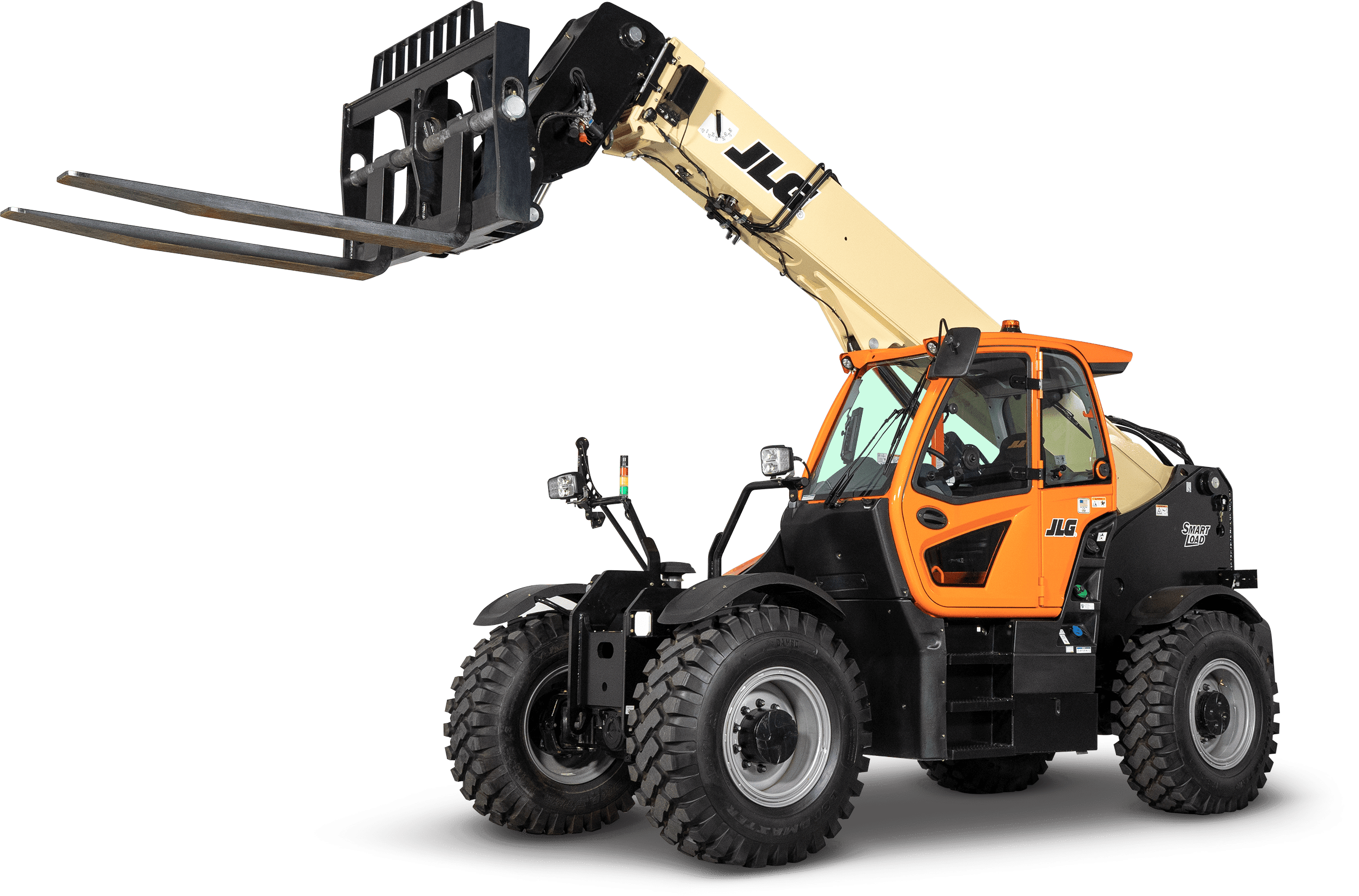 KEY FEATURES OF THE JLG 2733 HIGH-CAPACITY TELEHANDLER


LOWER PROJECT COSTS

Manueverability and Versatility that can replace other machines, for example, wheel loaders
33 ft max lift height and 17 ft forward reach, far greater versatility than wheel loaders.
Compact in Size and Class-Leading Turning Radius
Faster Travel Speed and Terrainability

MORE PRODUCTIVITY

26,000 pound Max Capacity and 8,000 pound Max reach
Wide Range of Specialized Attachments. Perfect for Industries such as wind, oil, and gas. More adaptability for countless job sites.
Spacious cab providing superior comfort. Excellent visibility and Intuitive controls.


CONFIDENCE-INSPIRING TECHNOLOGY:
Single Joystick Controls. The controls operate boom stick functions AND auxiliary hydraulics.
(LSI) Load Stability Indication System. Senses when the telehandler is reaching forward and load capacity. Provides more confidence for operators.
Precision gravity lowering stop boom. Provides better boom control for precision placement.
Numerous Optional Innovations, including SmartLoad Technology. Right-side Electronic Mirror. Reverse Sensing Systems

WORK ZONE:
GET MORE DONE
High capacity telehandlers save money, labor, and time. By allowing operators to perform multiple tasks with 1 machine.
The higher lift capacity and enhanced versatility minimize the time it takes to complete the work.
AUTOMATIC ATTACHMENT RECOGNITION
Recognizes attachments on the end of the boom and displays the appropriate capacity chart to the operator.
LOAD MANAGEMENT INFORMATION SYSTEM (LMIS):
Graphically depicts the location of the load within the capacity chart, indicates whether the load is compliant and prevents the operator from violating the boundaries of the chart.
LOAD STABILITY INDICATOR (LSI):
Works with the LMIS system to limit operation when the load is nearing the maximum capacity indicated on the capacity chart. (Standard on the 2733)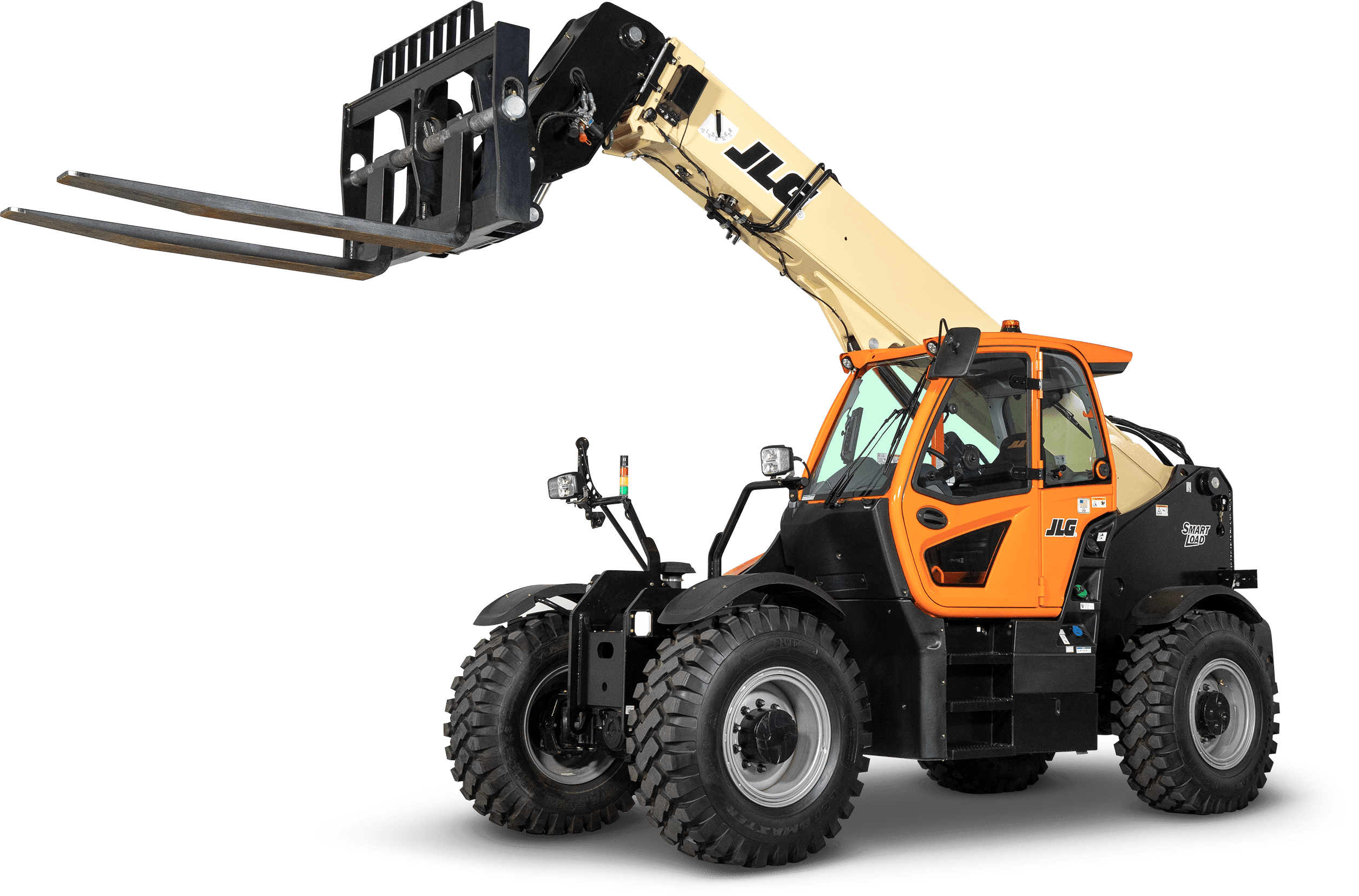 2733 Telehandler
KEY SPECS
MAX LIFT CAPACITY: 26,600-LBS
MAX LIFT HEIGHT: 33-FT 1-IN
MAX REACH: 17-FT 7-IN
TOUGH:
PROGRESS IS POWER
Job sites are harsh. Demanding. Conditions change without warning, and you need machines that can keep up. JLG® telehandlers are designed and manufactured to the highest standards of quality, so you can tackle even the toughest environments with confidence.