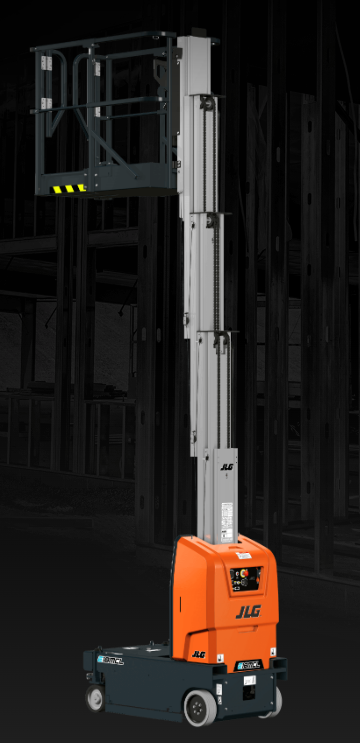 As the leader in aerial equipment machinery, JLG has a variety of vertical scissor lifts that continue to expand in performance and technology. All Access Services takes pride in being one of Southern California's top certified JLG providers helping our clients with all their aerial equipment needs from boom lifts, telehandlers, and of course the always popular, electric scissor lifts. The JLG E18MC electric scissor lift is the latest in aerial equipment that has models available for both indoor and outdoor construction applications (and in-door maintenance). The machines come in at less than 2,000 pounds and have familiar controls for operators to deliver durability, serviceability, and productivity to worksite performance.
E18MCL ELECTRIC SCISSOR LIFT FEATURES

Not all aerial equipment is the same, even more so with vertical lifts. The E18MCL scissor lift is the perfect application for indoor or outdoor construction tasks.
From steering capabilities to wheels and tires, to ideal machine weight and more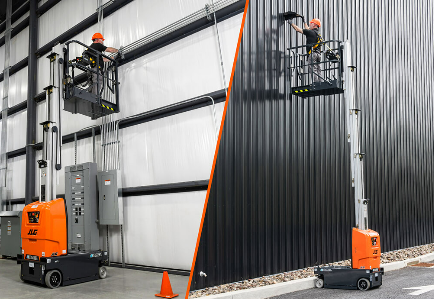 RISE & ACCESSORIZE
5 PLATFORM OPTIONS
Extension Platform: Common for construction applications, available as front entry with saloon doors or drop bar
Work Tray Platform: Common for maintenance applications, available as side entry with saloon doors or drop bar
Narrow Platform: Offers easy access into ceiling tiles and tight spaces, available as front entry with drop bar
Aluminum Tray Platform: Deeper option for holding materials, available as side entry with saloon door
30 x 26-in Platform: The classic platform with side entry and drop back
As with all JLG equipment, you can customize your E18 vertical lift exactly how you like it and your job site needs it.
Crane Hook

Move your machine around the job site easily with a crane
via the optional crane hook

AGM Batteries

Maximize uptime with enhanced serviceability and
virtually maintenance-free AGM batteries

Stock Picker Package

Includes standard 28 x 29.5-in fold-down work tray
platform with side entry, floor mat, saloon doors
Bumpers

Help protect against damage to the machine and
surrounding structures when maneuvering in tight spaces

Specifications
Product Features
Platform Height: 18 feet
Weight: 1,950 pounds
Lift / Lower Time: 23 Seconds
Drive Speed: 0.5 mph
Lift System: Hydraulic
Brakes: Electrc