They work like telescopes to extend to heights that would be difficult to reach otherwise.
Are you or your business in need to rent a 135' straight boom lift wit jib for a job or project? At All Access Services we provide the highest quality straight boom lifts available, all maintained to the highest quality, maintenance, and safety standards. We provide straight boom lifts of all sizes for projects varying from construction, warehouse needs, tree trimming, roofing, painting and much more!
Family owned and operated in Southern California; we have become one of the top straight boom lift rental providers around. Our equipment is top of line and mixed with the best customer service available, our team can help answer any questions to ensure you have the right piece of equipment for your job!
135' Straight Boom Lift for Rent

A type of aerial lift, boom lifts allow for both horizontal and vertical reach. They are helpful pieces of equipment for outdoor jobs, industrial tasks and construction projects. Boom lifts allow for a higher reach than scissor lifts but typically have a smaller work platform.
Please fill out our online form to receive more information or call us today!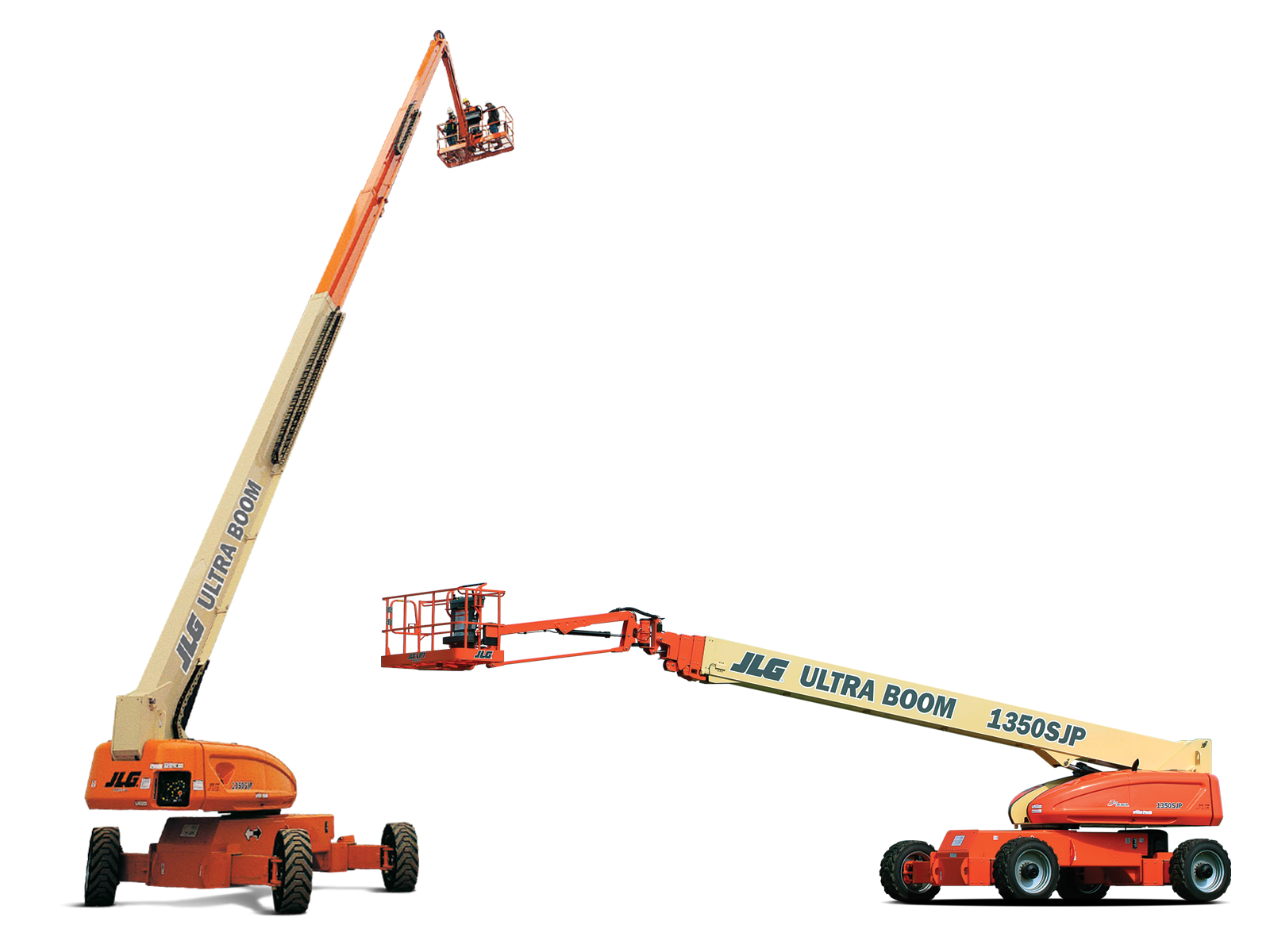 Key Features of the 135' Straight Boom Lift include:
Ground to 135 ft up in 95 Seconds
Strong 100,000-psi Steel and a Dual 1,000/500 lb Capacity Gives You Stability
Equipped with a Fuel-Efficient Tier 4 Engines
135' Boom Lift Description
If you need something higher than a forklift, a boom lift is the next best choice. Boom lifts have two-wheel and four-wheel drive with tires and tread to help keep the equipment stabilized and the ability to maneuver to the places that need to be reached.
Boom lifts can be used outside and inside and also can be fueled by gas, electricity, or even a mix with hybrid power. They come in a variety of shapes and sizes that can reach varying levels of platform heights. Most lifts have self-levelling capabilities so they can be set up in a short amount of time and are ready to be used!
Specifications
Product Overview
MAKE: JLG
MODEL: 1350SJP
EQUIPMENT TYPE: STRAIGHT BOOM LIFT RENTAL
ENGINE TYPE: FUELED
TERRAIN TYPE: CONCRETE
Product Features
PLATFORM HEIGHT: 135'
PLATFORM CAPACITY: 1000 LBS
PLATFORM SIZE: 96"L X 36"W
HORIZONTAL OUTREACH: 49' 6"
DIMENSIONS: 28' 4"L X 98"W
STOWED HEIGHT: 8' 4"
MACHINE WEIGHT: 45,000 LBS