Maneuverable hybrid units that offer the load lifting capabilities of a forklift with the lifting range of a crane.
Are you or your business in need to rent a 17,000 lb telehandler for a job or project? At All Access Services we provide the highest quality 17,000 pound telehandlers available, all maintained to the highest quality, maintenance, and safety standards. We provide telehandlers of all sizes for projects varying from construction, warehouse needs, concrete jobs, and much more!
Family owned and operated in Southern California; we have become one of the top telehandler rental providers around. Our equipment is top of line and mixed with the best customer service available, our team can help answer any questions to ensure you have the right piece of equipment for your job!
17000 Pound Telehandler Lift for Rent

Our telehandlers are available in 2 brands, JLG® telehandlers and SkyTrak® telehandlers. These telehandlers can reach the greatest heights of performance on the jobsite. Telehandlers can be used both indoors and outdoors and even in the most demanding terrains. These are the machines suited for jobs where heavy lifting productivity is critical.
Please fill out our online form to receive more information or call us today!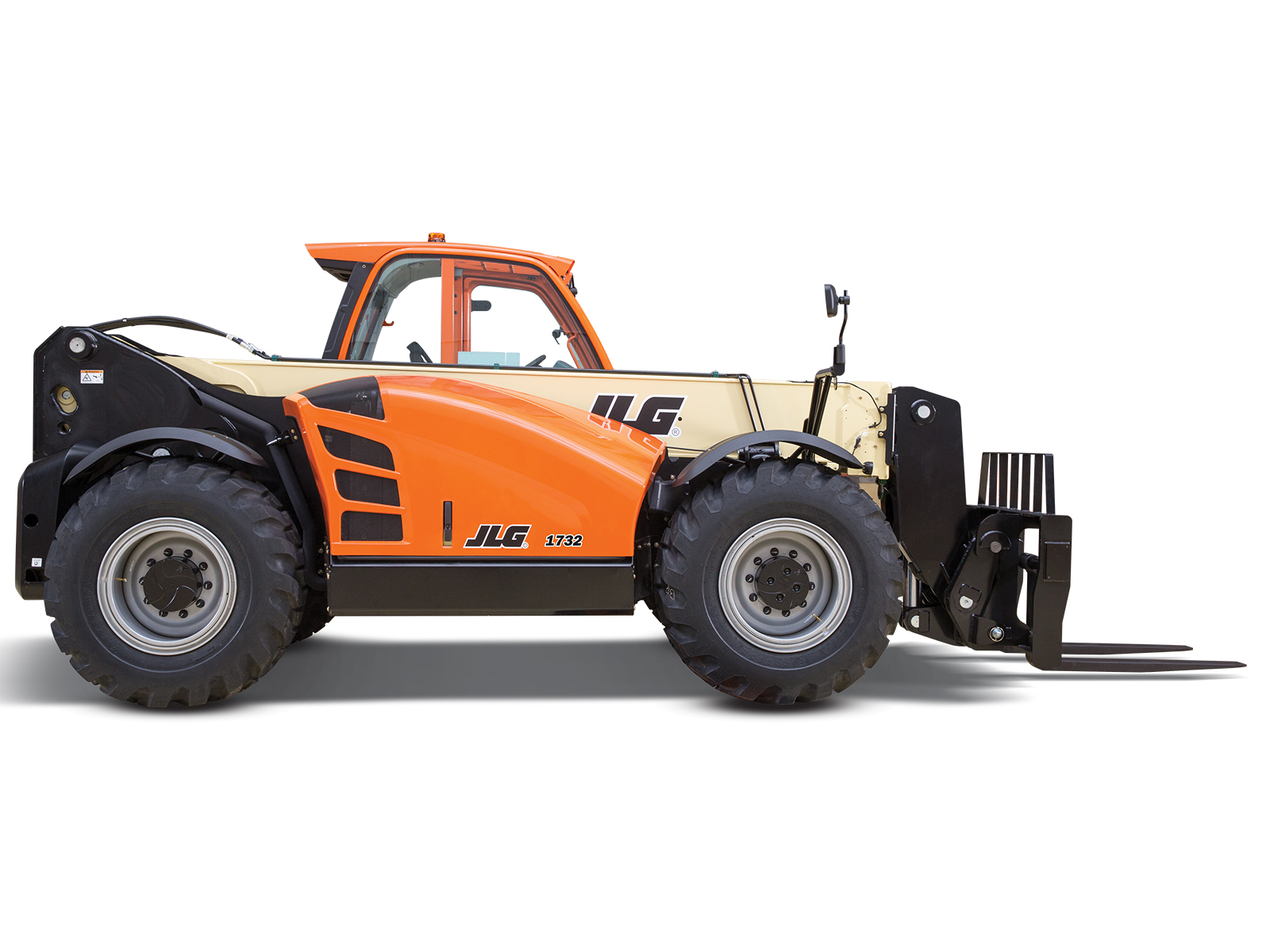 Key Features of the 17,000lb Telehandler

Operator Comfort – Spacious Cab with Enhanced Visibility
2 Speed Hydrostatic Transmission and Optional Boom Float and Ride Control
Operator Confidence – Precision Gravity Lowering System, Soft Stop Boom Control
Optional Reverse Sensing System and Reversing Camera
Versatility – Integrated Tow Hitch and a Wide Range of Attachments
SmartLoad Technology – Automatic Attachment Recognition and Real Time Load Monitoring
Quick Telehandler for Rent Description vs Boom Lift

The answer is simple they are all the same thing. Its as the name says. It is a forklift that can reach or boom out. A forklift can lift a load straight up and down. A reach forklift can boom out as much as 55 feet. That is the up and out reach. If you went straight out it would tip over..
Specifications
Product Overview
MAKE: JLG
MODEL: 1732 High Capacity Model
EQUIPMENT TYPE: TELEHANDLER
ENGINE TYPE: FUELED
TERRAIN TYPE: CONCRETE
Product Features
PLATFORM HEIGHT: 31' 8"
PLATFORM CAPACITY: 16,755 LBS
PLATFORM SIZE: 96"L X 36"W
HORIZONTAL OUTREACH: 49' 6"
DIMENSIONS: 28' 4"L X 98"W
STOWED HEIGHT: 8' 4"
MACHINE WEIGHT: 31,145 LBS