JLG Brand Only! With the largest working envelopes in the industry, best reliability in its class,
and a proven safety record, our HVAC scissor lifts will help you get the job done!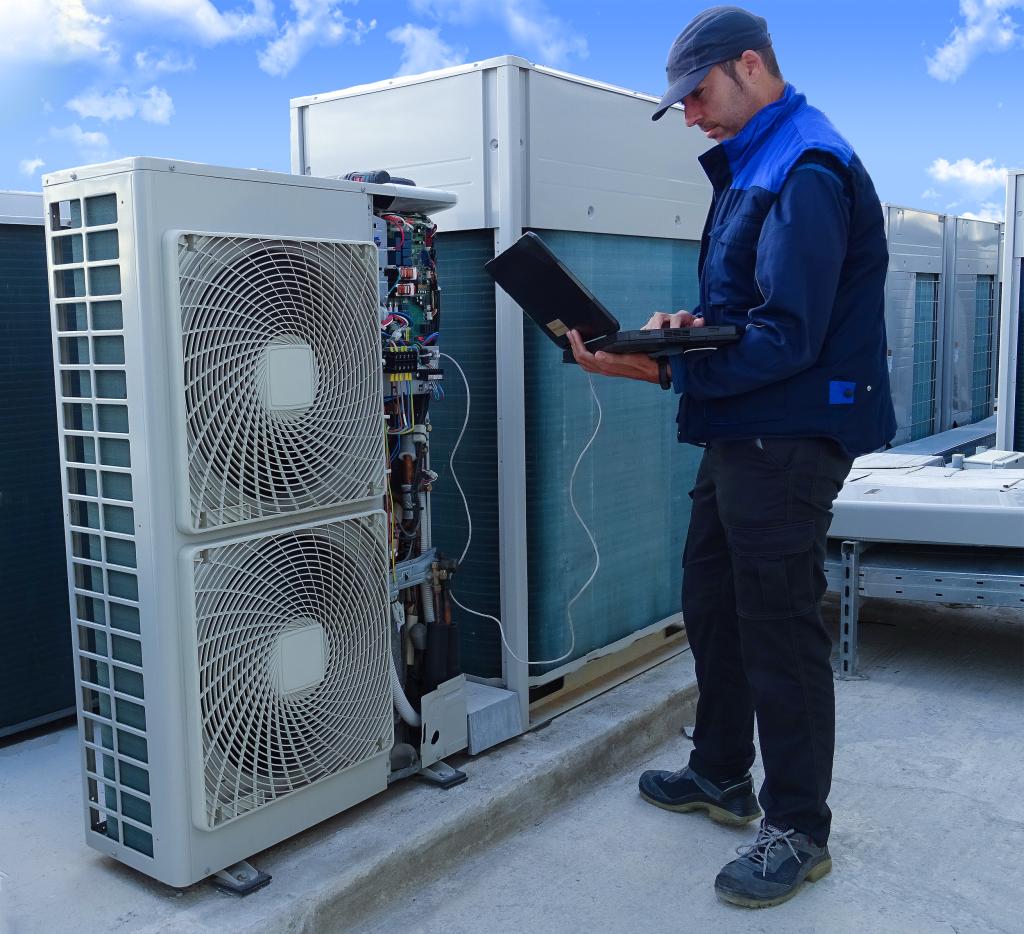 With the warm weather in the Riverside area, HVAC companies play a crucial role in keeping residential homes and commercial entities cooled down properly. For the heating, cooling and air conditioning industry, the demand for these services will continue to increase during the summer months for the cooling, and as the winter months come around, heating will play a vital role in every day living and business environments. While most units for residential are on the ground next to homes, with commercial entities, they are most often on top of the building or property. When it comes to preparation and repair, having the right aerial equipment is crucial to expedite the repair and maintenance, along with providing safety to you and your staff. Scissor lifts are very common place for Riverside HVAC contractors who need to get up on top of higher properties where the units are located. These scissor lifts need to be properly maintained and ready to be used without issue.
All Access Services has been providing industry leading scissor lifts for the HVAC professionals throughout Riverside County, with many HVAC contractors relying on All Access for the equipment they need quickly, and without worry of maintenance. Our team meticulously maintains our aerial lift equipment and if you or your company are in need to rent a scissor lift for an HVAC job, we are ready to help!
Riverside HVAC Scissor Lifts Available

Below you will find our various scissor lifts available. If you are unsure what size you will need, you can always call our offices and our friendly staff will answer any questions you have and help you get the scissor lift that will work well for your HVAC needs.
| | | |
| --- | --- | --- |
| 13' ft Scissor Lift | 19' ft Scissor Lift | 26' ft Scissor Lift |
| 32' ft Scissor Lift | 40' ft Scissor Lift | |
Scissor Lifts Work for HVAC Companies

Streamlined Installation

Installing HVAC systems requires technicians to work at elevated heights, no matter if it's for rooftop units, ductwork, or other components. Scissor lifts provide a stable and secure platform that allows technicians to work comfortably and efficiently at varying levels of height. Using scissor lifts, HVAC companies can streamline the installation process to save time and manpower.
Easy Maintenance and Repairs

Routine maintenance and occasional repair is inevitable for HVAC systems. Scissor lifts make these tasks easy by providing safe and stable working environment. HVAC technicians can access levels of height with ease, reducing the need for scaffolding and ladders. This improves the overall safety of the workplace and minimizes the risk of accidents on the job.
Improved Mobility

HVAC companies usually work on different jobsites, and having equipment that can adapt to a range of environments is essential. Scissor lifts are designed to be mobile and maneuver around construction sites, indoor spaces, and uneven terrains. With a compact size, their flexibility makes them the perfect choice for HVAC technicians who need to move quickly between tasks.