The 16,500 telehandler is one of our larger telehandlers, with the capability to lift tons of heavy materials to levels of height. These pieces of heavy equipment can be found on job sites all throughout the Orange County area, from construction sites, warehouses, and distribution centers as the more popular industries in need telehandler rentals. With a location in Orange County, All Access Services carries a fleet of telehandlers available for rent, no matter if you need the machine for a few days or months on end, we will deliver the equipment when you need it and pick up when its no longer in use! If you aren't sure what size telehandler you'll need, just reach out to us and our representatives will work with you to understand the job site needs and make sure you have the right telehandler for the job.
To rent a 16,500 lb telehandler, please out ouronline formto receive more information or call us today!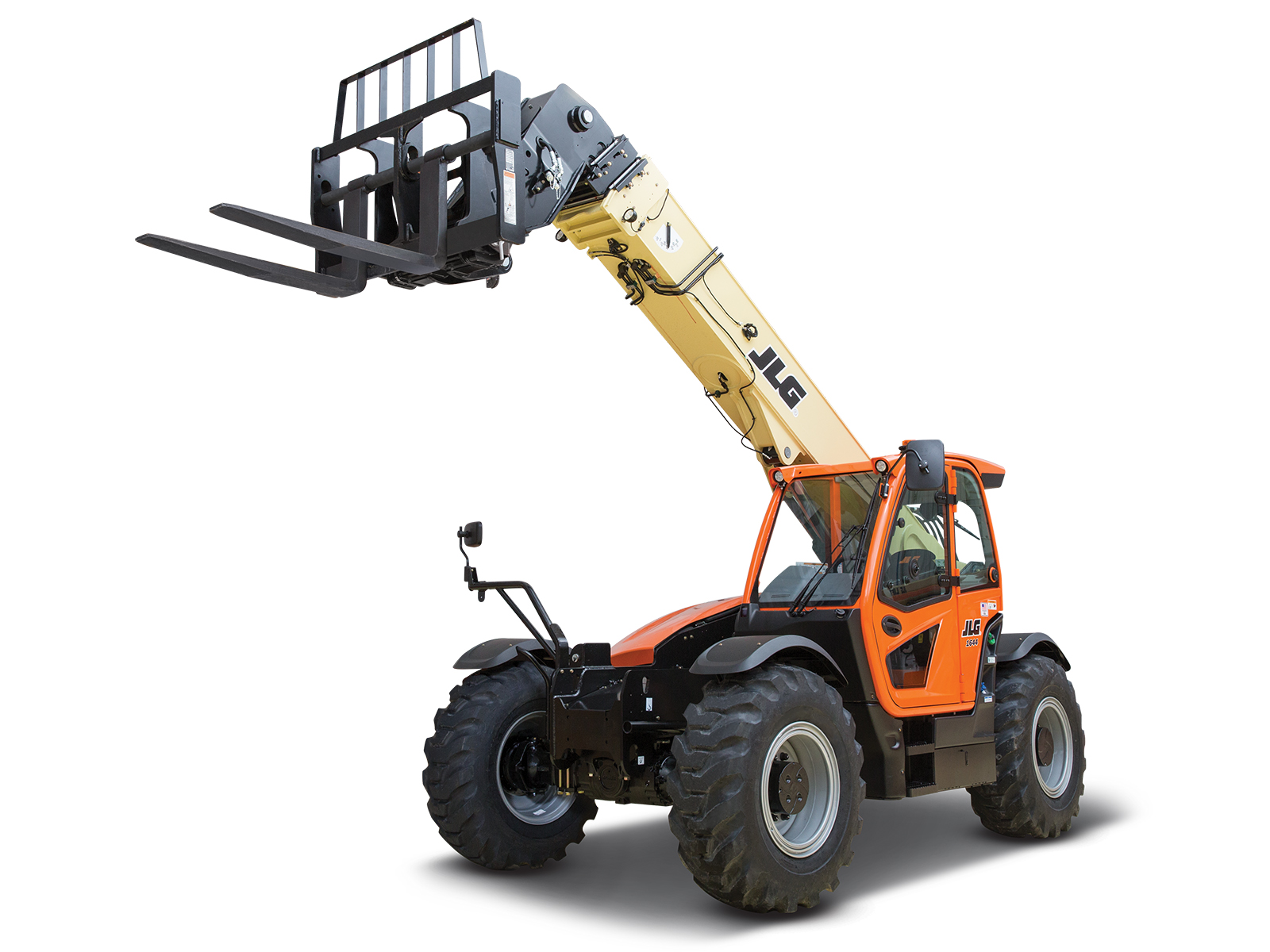 Combing Power, Reach, Versatility

The 16,500 pound telehandler is a powerful piece of heavy equipment, combining power to lift extremely heavy loads of material to levels of height. The telehandler is sought aftr because of its smaller sized frame, allowing it to maneuver between tight areas on the job site. With interchangeable attachments, this telehandler can get the tasks done quickly. Efficiency is key and downtime on a job site can cause delays, this is why The All Access mechanics maintain all telehandlers in our fleet to the highest industry performance and safety standards.
Features of the 16,500 Telehandler

Operator Comfort - Spacious cab with enhanced visibility, 2-speed hydrostatic transmission and optional boom float and ride control.
Operator Confidence - Precision gravity lowering system, soft stop boom control, optional reverse sensing system and reversing camera.
Versatility - Integrated tow hitch and a wide range of attachments for more options on the job site.
SmartLoad Technology - Automatic attachment recognition and real-time load monitoring for enhanced productivity.
To rent a 16,500 lb telehandler, please out ouronline formto receive more information or call us today!