When it comes to businesses in a wide variety of industries, the need for efficient and safe equipment continues to increase. A piece of equipment that is extremely versatile for business needs is the scissor lift, a commonly used piece of equipment to lift workers, tools, and materials to levels of height. With so many various scisssor lift models and sizes, it can be difficult to choose the right one for your business needs and goals. There are a variety of factors to consider in choosing the right one for your needs.
Factors to Consider When Choosing a Scissor Lift

Height Requirements

The first, and most important consideration is the height of teh area where you plan to use the scissor lift. You need to choose a scissor lift that has a maximum height that is greater than the height where the job tasks need to be done.NOTE: Don't measure from the height of the platform itself, but from the ground to the working area.
Weight Capacity

Another important factor to consider is the weight capacity of the scissor lift. You should choose a scissor lift that can safely carry tools, materials, and the workers' weight. The distribution of the load is important as well since it may affect scissor lift stability.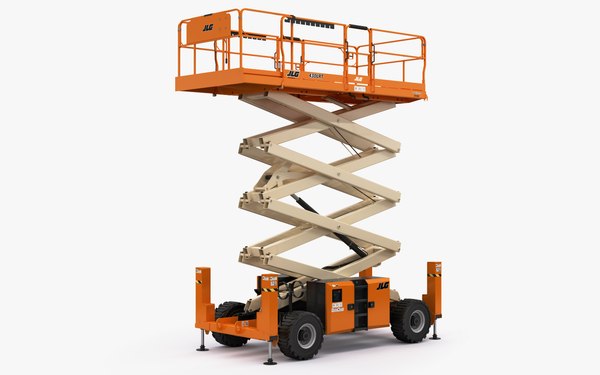 Power Source

Scissor lifts are available in electric, gas, and diesel. The power source of the scissor lift you choose will depend on the environment where the scissor lift will be used. If it will be used indoors or in an enclosed space, an electric scissor lift is the best choice and doesn't produce emissions. Gas or diesel scissor lifts are more suitable for outdoor use or in open areas.
Platform Size

The size of the platform is a vital factor to consider when deciding which scissor lift will work for you. Select a platform size that is suitable for the work you intend to perform, a larger platform size will provide more space for workers and materials but the work environment will require more space to operate.
Mobility

The mobility of the scissor lift is also very important, if you need to move the scissor lift around the jobsite frequently, you should choose a scissor lift that is easy to move and transport. Some come wheels and some can be towed, making these machines very easy to move around from location to location.
Safety Features

Finally, you should choose a scissor lift that has adequate safety features for workers. It should have guardrails, emergency stop buttons, sand safety harnesses to protect workers while using the machine. The lift needs to be well-maintained and have regular maintenance services to prevent accidents or machine malfunctions.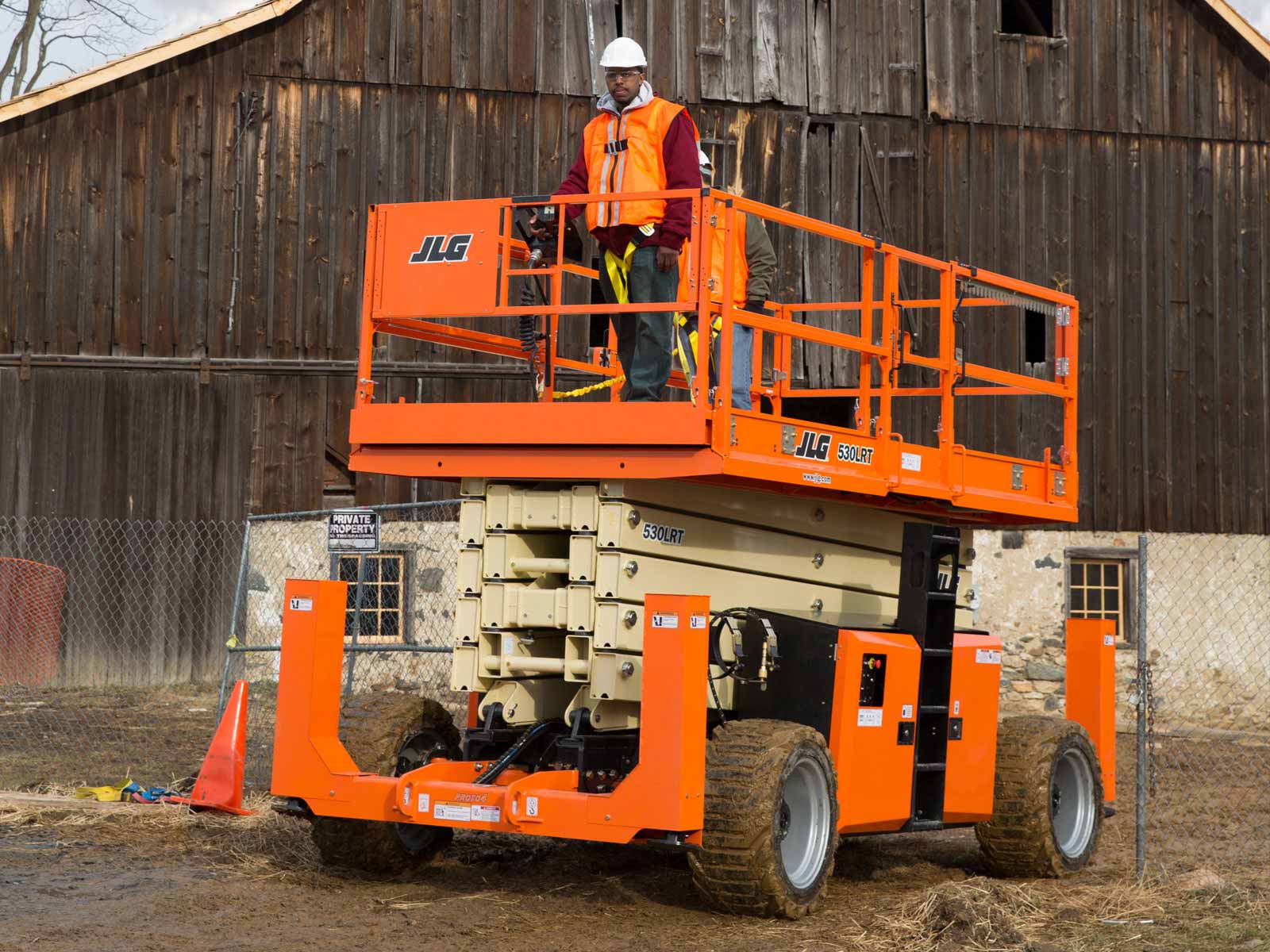 Scissor Lift Sizes We Carry

13 ft Scissor LIft for Rent
19 ft Scissor Lift for Rent
26 ft Scissor Lift for Rent
32 ft Scissor Lift for Rent
45 ft Scissor Lift for Rent
40 ft Rough Terrain for Rent
33 ft Rough Terrain for Rent
About All Access Services

All Access Services is an equipment rental company that offers scissor lifts for rent to clients throughout Southern California that require access to levels of height. Our machines are widely used in construction, maintenance, warehouses, distribution centers, and with contractors of a variety of industries. All of our fleet of scissor lifts are maintained to the highest industry performance and safety standards.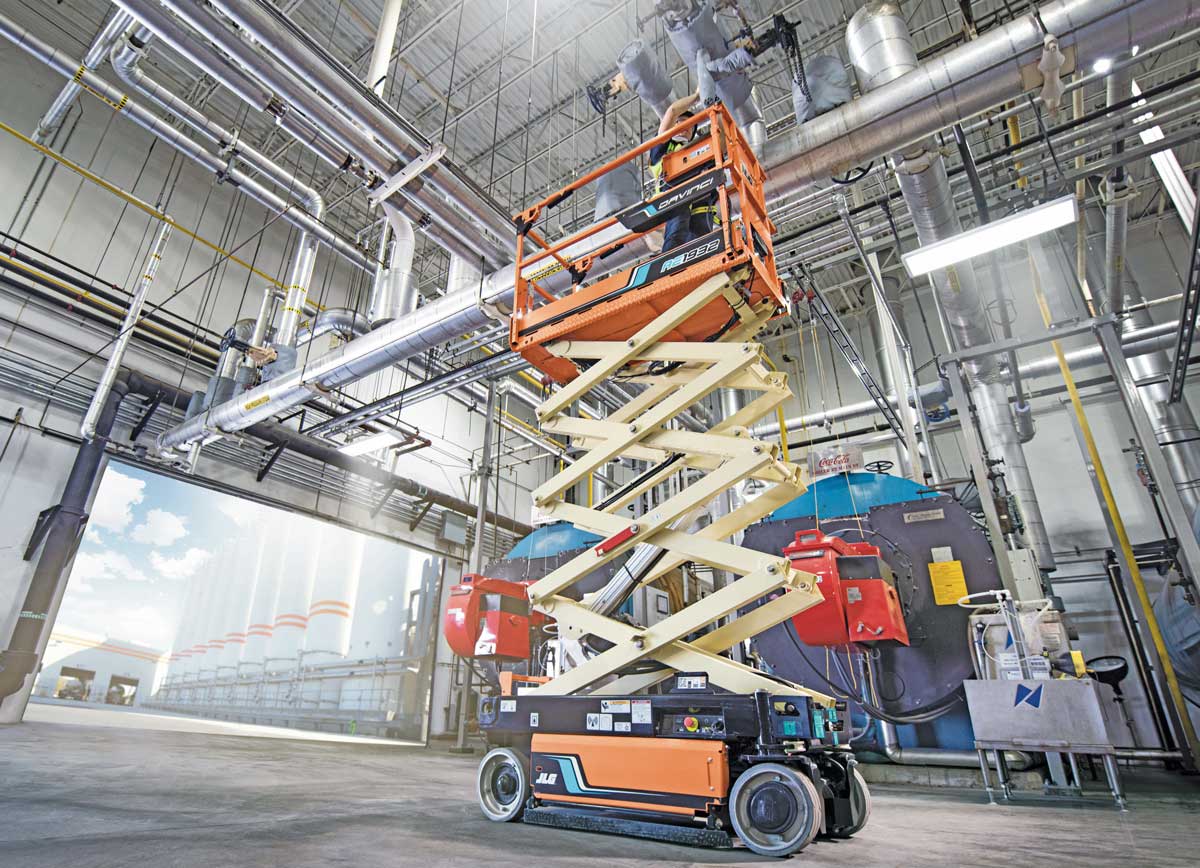 We offer a free quote for all telehandler rentals, please fill out our "Request Estimate" form or give us a call to speak with a representative!
To learn more abotu scissor lifts, you can also check out our article:Scissor Lift vs Boom Lift: the Differences