They work like telescopes to extend to heights that would be difficult to reach otherwise.
The 19 foot scissor lifts at All Access Services are available for long-term rental. While many clients rent our scissor lifts for short-term needs, there are a variety of construction projects throughout the San Diego area that require scissor lifts to be on site for extended periods of time. Construction projects of all sizes rely on having quality equipment on-site ready to perform as needed to keep project schedules on time and minimize downtime from equipment malfunctions.
The All Access Services fleet of scissor lifts are meticulously maintained by our mechanics to ensure industry standard machine performance and safety performance. We understand how performance needs to be met on construction sites, even for long term projects, which is why we ensure that all of our scissor lifts for rent are ready to go! All Access can provide drop off the day you need and pick up when the equipment is no lonager in use.
19' Scissor Lift Long Term Rental

Scissor lifts can be used both indoors and outdoors according to the project needs. Most times when they are used outside they are for electrical work or paint work for buildings, but of course can be a versatile piece of equipment to lift materials as needed. Sometimes its just easier to rent a scissor lift for a long term basis as opposed to having the equipment transported back and forth a few times every week. Plus its easier to have the necessary equipment on site when each day starts ready to go.
Please fill out our online form to receive more information or call us today!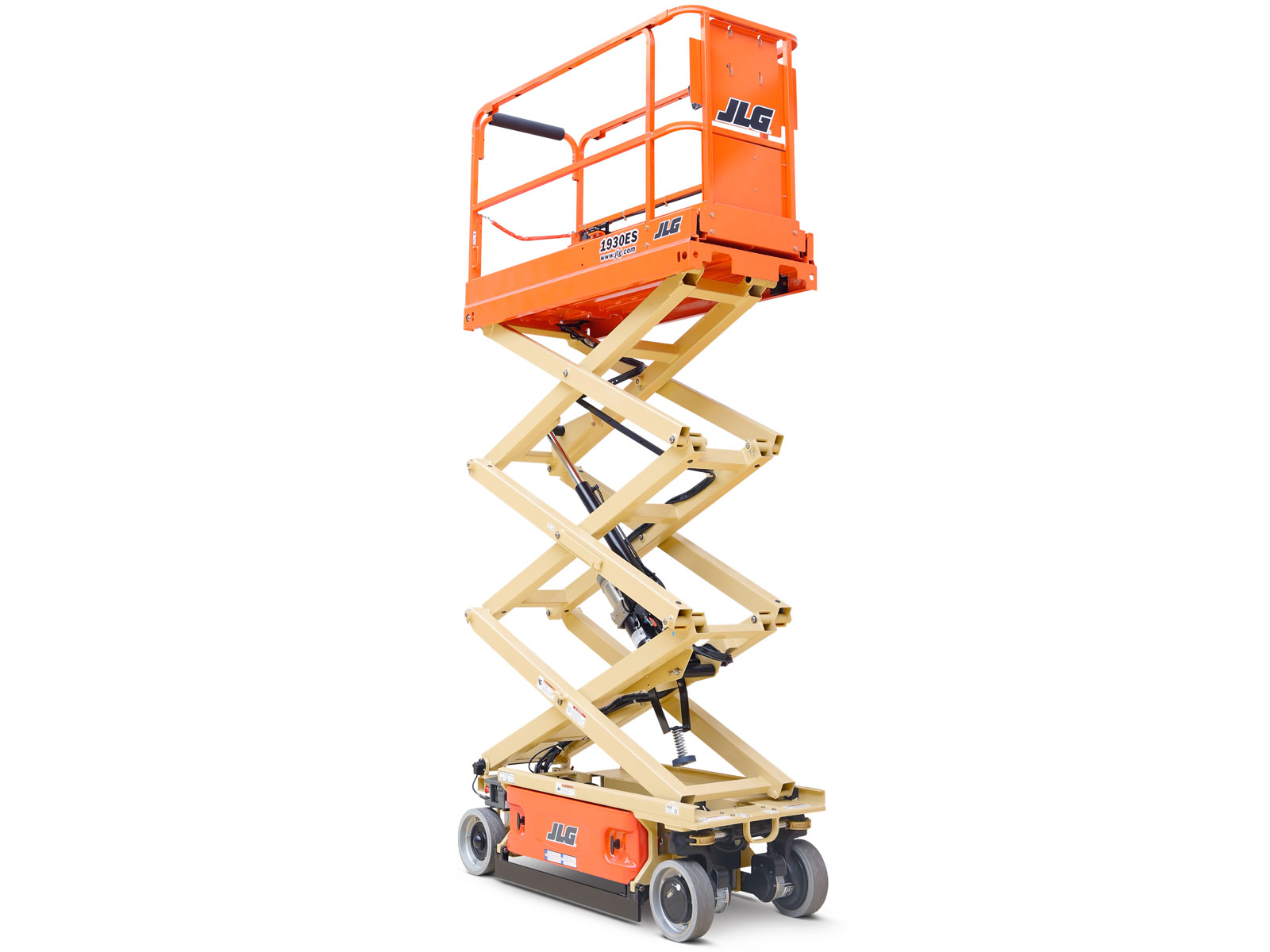 Key Features of the 19' Scissor Lift

Increased Battery Life – Delivers up to Double the Battery Life of a Standard Scissor Lift
Standard QuickFold System Allows Operators to Fold the Rails
Standard USB Charger and Phone Holster to Improve Operator Experience
More Options Available as an Indoor-Only Option (ES1932i)
Best Long Term Scissor Lift

Of course you want and need the best scissor lifts in the industry availabel on your worksite to keep the project moving along as well as worker and operator efficiency. The All Access fleet of scissor lifts work like an elevator, but have the ability to drive around the jobsite. With the varying sizes of reach available, you can be sure to find the right scissor lifts for your needs.
If you aren't sure what size lift you need, just give us a call or fill out our online form and tell us about your project and our friendly team will help!
Specifications
Product Overview
MAKE: JLG
MODEL: ES1930
EQUIPMENT TYPE: SCISSOR LIFT
ENGINE TYPE: ELECTRIC
TERRAIN TYPE: CONCRETE
Product Features
PLATFORM HEIGHT: 19'
PLATFORM CAPACITY: 507 LBS
PLATFORM SIZE: 73.5"L X 30"W
DIMENSIONS: 73.5"L X 30"W
STOWED HEIGHT: 43.3"
MACHINE WEIGHT: 3353 LBS