They work like telescopes to extend to heights that would be difficult to reach otherwise.
For organizations that need to rent a scissor lift for a long term project, typically in the construction industry where projects can go from months on end, they rely on All Access Services to have the necessary equipment ready to perform! Scissor lifts are sought after on jobsites because of their ability to lift workers and materials to levels that are difficult to reach, they also provide safety benefits for the employees. The mechanics at All Access Services work hard to maintain our entire fleet of scissor lifts to industry performance and safety standards.
Our team understands that no matter what the tasks are, they are critical for maintaining project timelines towards project completion. When unreliable equipment is on the site, this can cause efficiency problems and potential safety risks for the operators, workers, and those working around the site itself. We work hard to keep our reputation for providing the highest quality scissor lifts available for rent, even when you need them for long term projects!
32' Scissor Lift for Long Term Rent

Because of the scissor lift's versatility to perform indoors and outdoors as needed, they also have the ability to move around the jobsite to keep projects moving along. In bottom line terms, they allow works to work safelty in places that are otherwise unable to reach.
If you aren't sure what size scissor lift you need, just fill out our online request a quote form or give us a call! Our team of experts are available to answer any questions you might have and make sure that you get the correct scissor lift size for your needed tasks.
Please fill out our online form to receive more information or call us today!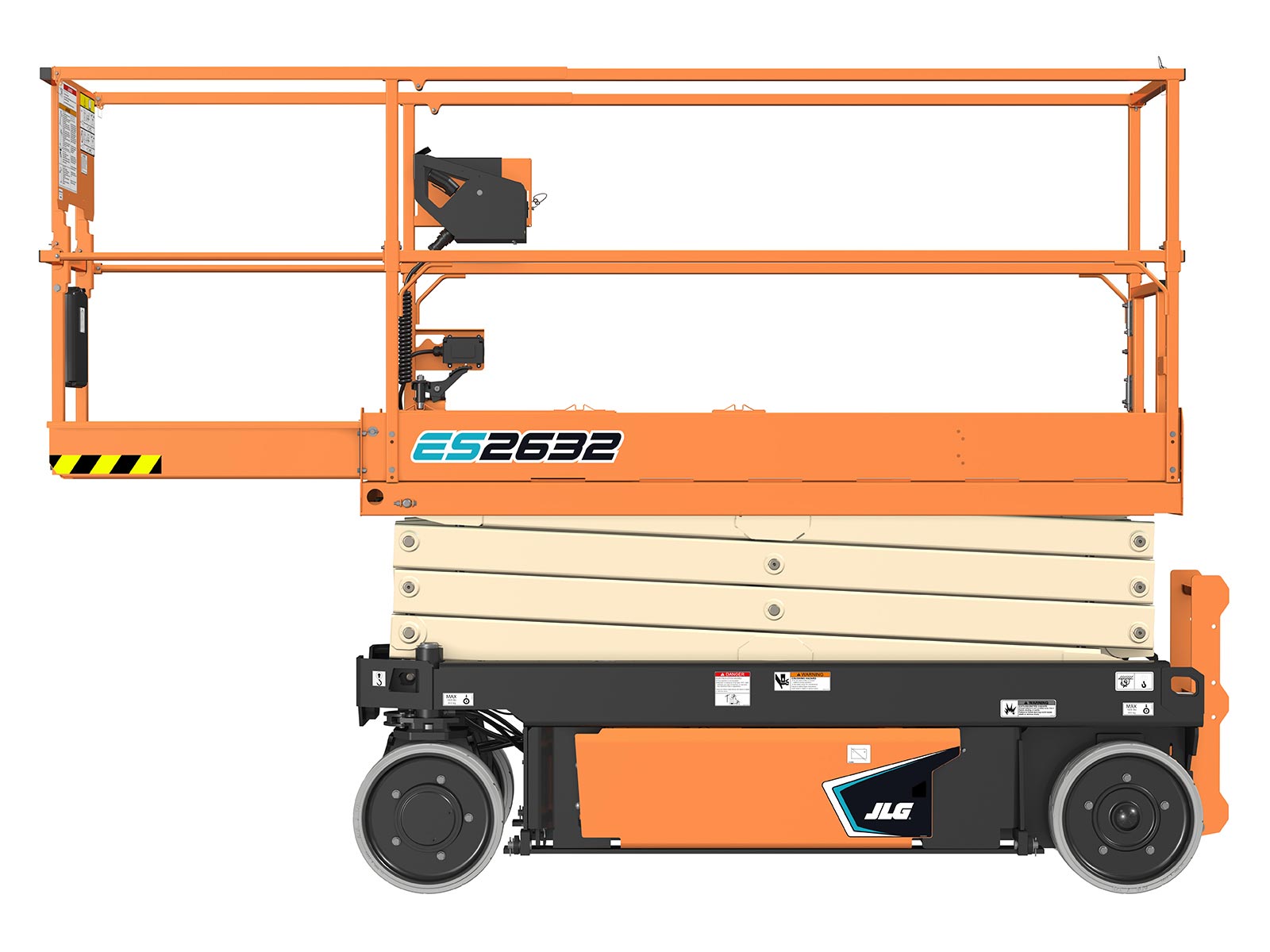 Key Features of the 32' Scissor Lift

Run Longer on a Single Charge: Delivers double the battery life.
Work in Sensitive Areas: Available CleanGuard leak containment system allows for work on sensitive flooring.
Reduce Operating Costs: Electric drive and integrated components with reduced hydraulic components on the entire machine lower the chances for leaks and service calls to keep you on the job longer.
Specifications
Product Overview
MAKE: JLG
MODEL: ES3246
EQUIPMENT TYPE: SCISSOR LIFT
ENGINE TYPE: ELECTRIC
TERRAIN TYPE: CONCRETE
Product Features
PLATFORM HEIGHT: 32'
PLATFORM CAPACITY: 705 LBS
PLATFORM SIZE: 8' 4"L X 46"W
DIMENSIONS: 8' 4"L X 46"W
STOWED HEIGHT: 6' 5.5 "
MACHINE WEIGHT: 5620 LBS