Bucket lifts work like telescopes to extend to heights that would be difficult to reach otherwise.
Bucket lifts, also commonly referred to as "boom lifts, are a common piece of equipment used on construction sites and within various contractor industries. If you or your project is in need of a 40 foot bucket lift for rent in San Diego, All Access Services has become one of the regions trusted suppliers of heavy equipment. We carry a fleet of bucket lifts available for rent with all equipment being maintained to the highest industry performance and safety standards. No matter if you need a bucket lift for your construction site, a tree trimming or HVAC job, roofing or warehouse work, you can rely on All Access Services to get you the right equipment for your needs.
To rent a bucket lift, please fill out our online form to receive more information or call us today!
40' Bucket Lift for Rent

Bucket lifts provide both vertical and horizontal reach. Mostly used in outdoor jobsites and construction projects, bucket lifts provide a higher reach than scissor lifts but have a smaller work platform. Whether you're venturing on or off rough terrain, the JLG Bucket Lifts lets you reach higher and get to your work faster.
Please fill out our online form to receive more information or call us today!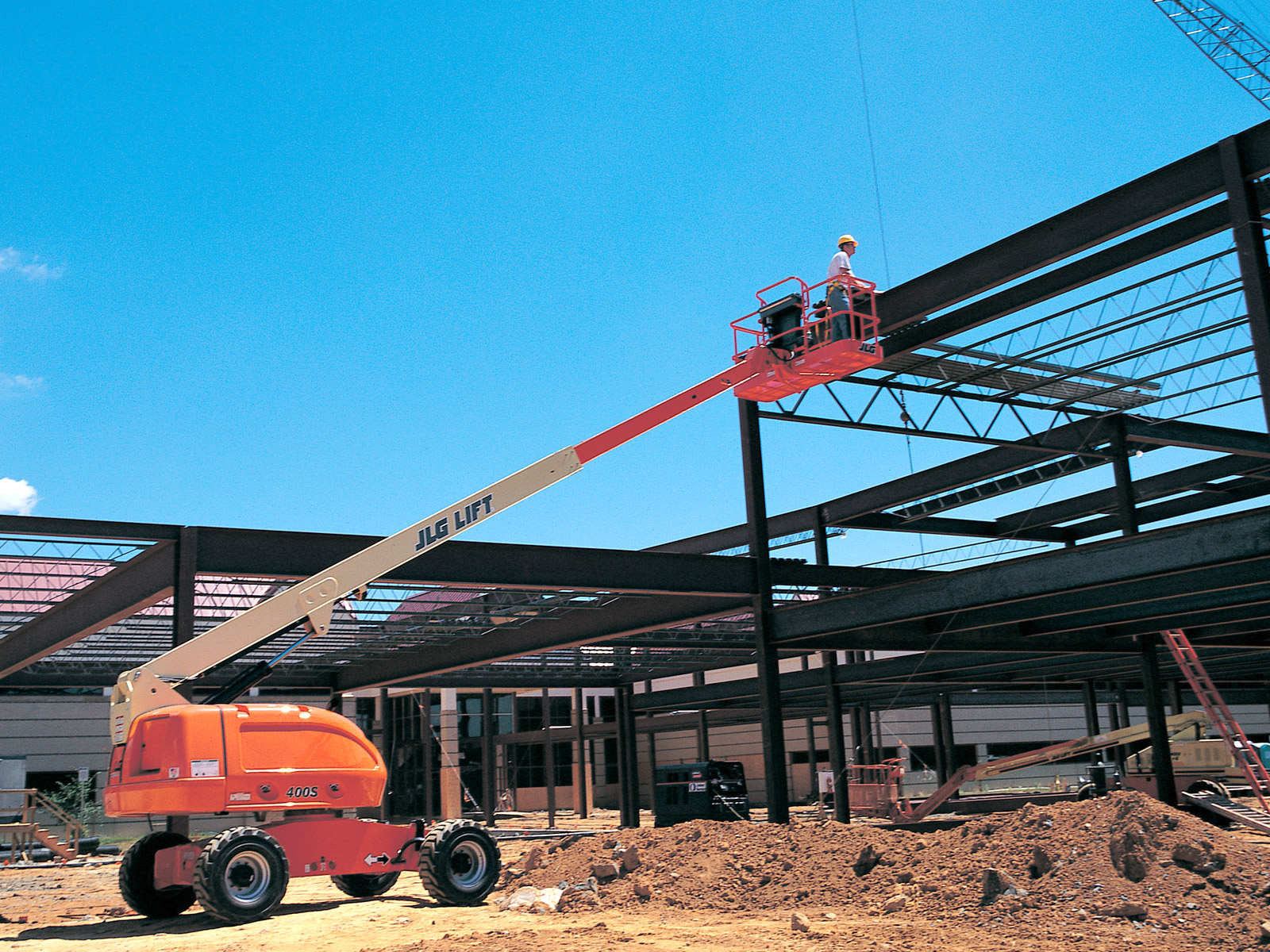 Features of the 40 ft Bucket Lift include:

Best-in-Class Gradeability and Reach
Fastest Lift and Drive Speeds for Unmatched Productivity
Low Cost of Ownership
40' Bucket Lift Description

When you need a higher reach than a scissor lift can provide, a bucket lift is the best option available. Bucket lifts have both 2 and 4 wheel drive providing stabilization to the machines along with the ability to maneuver through difficult and tight places.
There are a few different power sources for bucket lifts, they can be fueled using electricity, gas, or even hybrid power. There are quite a few sizes and lift capabilities that will meet exactly your needs and can be set up quickly and ready to perform!
Specifications
Product Overview
MAKE: JLG
MODEL: 400 Series
EQUIPMENT TYPE: Telescopic Boom Lift
ENGINE TYPE: FUELED
TERRAIN TYPE: ALL TERRAIN
Product Features
PLATFORM HEIGHT: 40'
PLATFORM CAPACITY: 600 LBS
PLATFORM SIZE: 96"L X 36"W
HORIZONTAL OUTREACH: 39'
DIMENSIONS: 28' 4"L X 98"W
STOWED HEIGHT: 8' 1"
MACHINE WEIGHT: 14,520 LBS