When it comes to working at heights safely and efficiently, bucket lifts are the frequent choice for contractors of all industries. No matter if its a construction site, an HVAC, roofing, painting or tree trimming job, bucket lifts are sought after machines that can help get the job done quickly and on time. All Access has a 66 foot bucket lift availabel for rent right here in San Diego. We have quickly become one of the region's premier providers of heavy equipment including our fleet of bucket lifts that are available for rent, short- or long-term. We undestand efficiency is crucial which is why our bucket lifts are maintained to the highest industry performance and maintenance standards. Not sure what size you need? No problem, just reach out to us and we can help!
Please fill out our online form to receive more information or call us today!
Durable 66' Bucket Lift for Rent

These machines are designed for both horizontal and vertical reach capabilities. Mostly used in outdoor jobs for construction sites, the small work platform is a preference for employees because of the ability to help the machine maneuver through tight or difficult spaces to reach.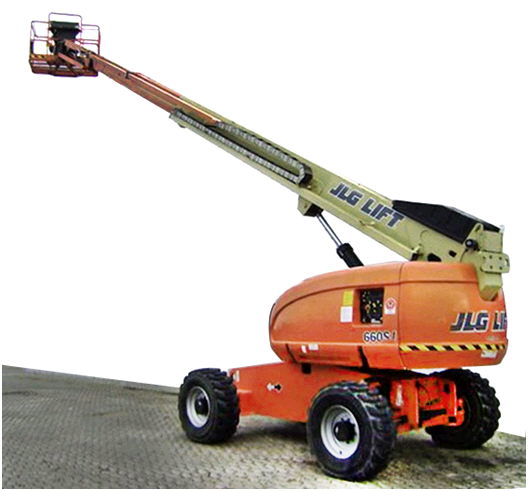 Key Features of the 66' Bucket Lift include:

Best Selling 66 ft Boom Lifts
Select from 2 Models
Easy-to-Use Platform Controls Reduce Operator Training Time
Equipped with a Fuel-Efficient Tier 4 Engine
Specifications
Product Overview
MAKE: JLG
MODEL: 660SJ
EQUIPMENT TYPE: STRAIGHT BOOM LIFT RENTAL
ENGINE TYPE: FUELED
TERRAIN TYPE: CONCRETE
Product Features
PLATFORM HEIGHT: 66'
PLATFORM CAPACITY: 550 LBS
PLATFORM SIZE: 96"L X 36"W
HORIZONTAL OUTREACH: 49' 6"
DIMENSIONS: 28' 4"L X 98"W
STOWED HEIGHT: 8' 4"
MACHINE WEIGHT: 29,281 LBS