Located right here in San Diego, All Access Services carries a fleet of both knuckle boom lifts and straight boom lifts available for rent on either a short or long-term basis. We work with companies of all sizes throughout the San Diego region for their boom lift rental needs, that includes construction sites, contractors, warehouses, and general maintenance tasks. The need for the right aerial lift equipment is important in any industry that requires job tasks at levels of height. Boom lifts are specifically designed to carry 1 or more workers, tools, and materials to levels of height up and over obstacles that may be present.
We offer a free quote, please fill out our "Request Estimate" form or give us a call to speak with a representative!
2 Types of Boom Lifts We Carry

Articulating Boom Lift

The articulating boom, also referred to as a "knuckle boom", is designed with multiple hinged sections giving it flexibility when working at elevated areas. The boom has the ability to articulate or bend at different angles, giving operators the ability to access challenging environments with ease. Any task that requires working at height, no matter if its construction or maintenance, articulating boom lifts provide a safe and efficient solution for allowing workers to navigate job site obstacles.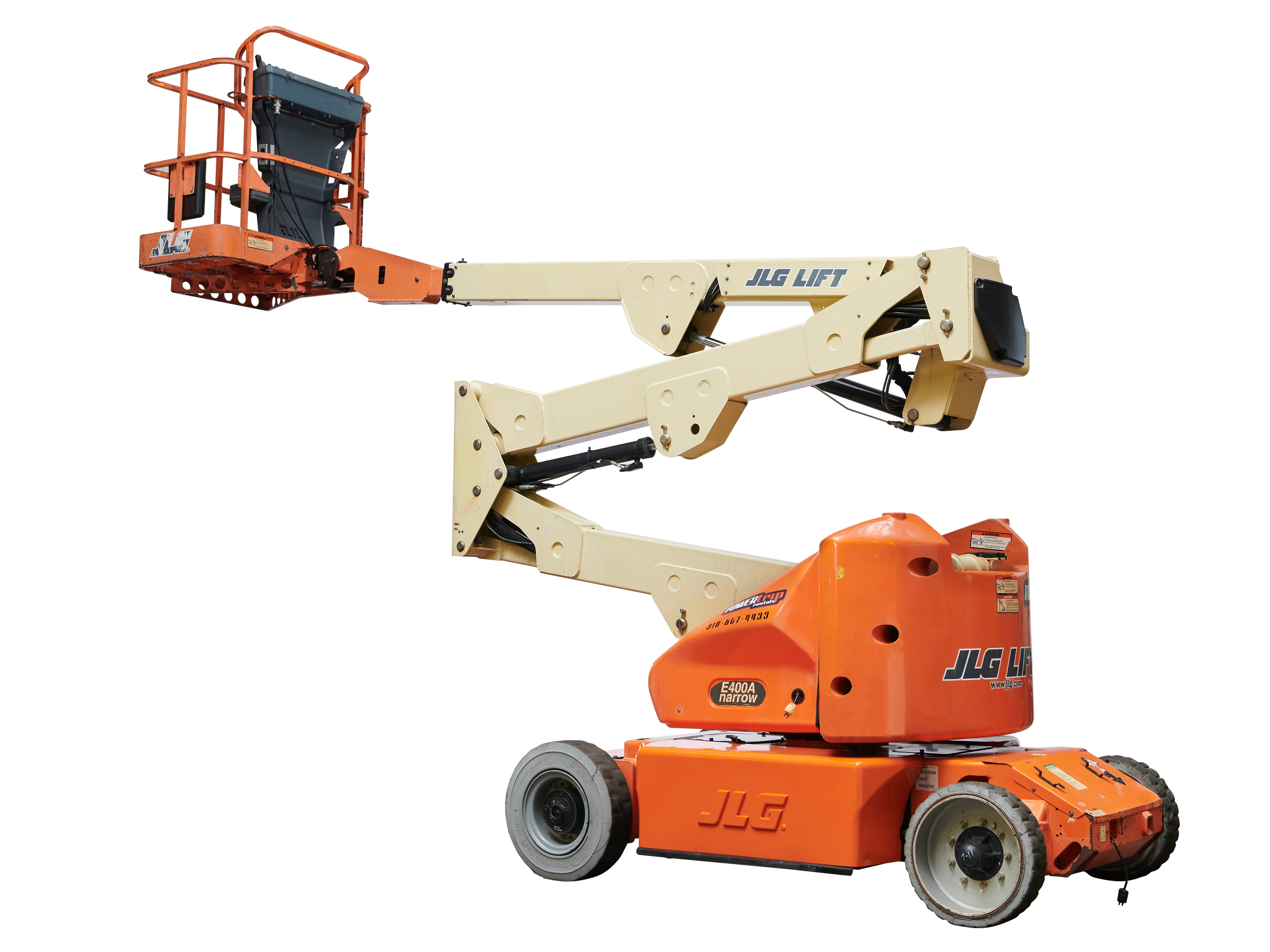 Straight Boom Lift

A straight boom lift, also referred to as a "telescopic boom lift" or "cherry picker", is a versatile piece of aerial equipment used in a wide variety of industries such as maintenance, construction, and utilities. It has a straight extendable boom that can reach great heights, larger models up to 185 feet, providing access to hard to reach places. The booms can be raised and lowered vertically, giving operators the ability to maneuver the equipment safely. Straight boom lifts have great stabili yand design, offering improved safety and efficiency in working at levels of height, and are great for both indoor and outdoor environments.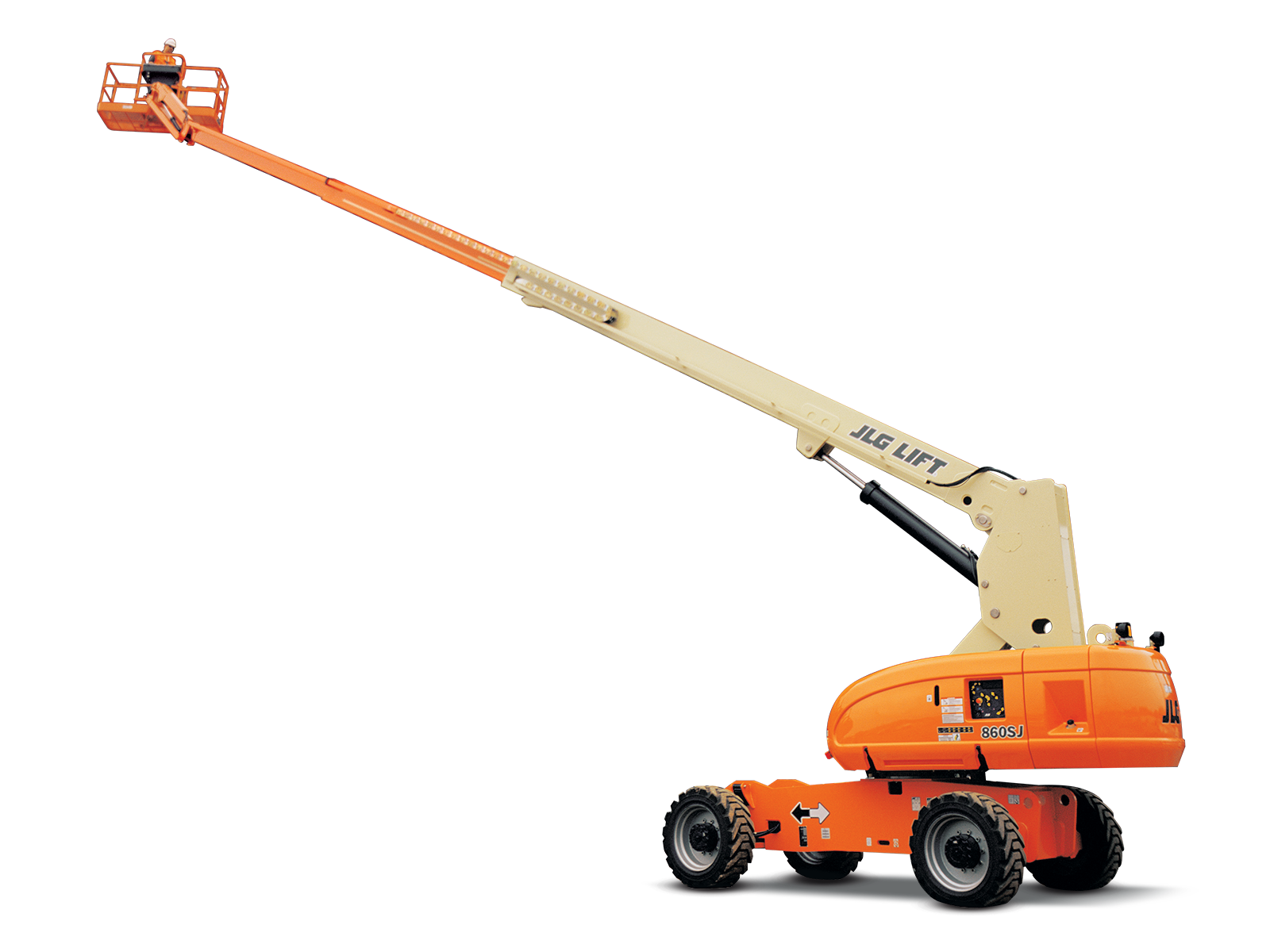 You have multiple choices for power sources: diesel, gas, electric, and hybrid power. Choose tires, treads, two-wheel or four-wheel drive depending on your terrain. Boom lifts vary in size from nimble folding 30-footers that can squeeze through a doorway to 180-foot monsters that can reach up to the 19th story. Also commonly referred to as a bucket lift rental San Diego.
All Access Lift Features

From 30 foot reach capacity to 100 foot reach capacity, we have the equipment for the job!
Maintenance Program

Our team understands the importance of job site productivity and what equipment downtime can do to both project timelines and worker frustration. This is why our team of skilled mechanics meticulously maintain all of the boom lifts in our fleet. When the equipment is delivered to your site, you can rely on the machine's to perform to the top industry safety and performance requirements. Should you have any issues with the equipment on the site, our team of mechanics will come to your location and fix the problem right away.
Delivery Solutions

When you are ready to have your equipment delivered, you simply set a date that you need it and we will drop it off, as soon as the machine is no longer needed, we will come pick it up. All equipment is available for both short- and long-term rental needs, we understand some projects such as construction need the equipment on-site every day and we have flexible scheduling to make sure the equipment is picked up and dropped off as needed.
We offer a free quote, please fill out our "Request Estimate" form or give us a call to speak with a representative!