Bucket lifts, also commonly referred to as straight boom lifts or knuckle boom lifts (articulating), are sought after on a variety of construction job sites and with contractors of various industries that need to be able to get work done at levels of height that are difficult to reach. All Access Services has become one of the premier heavy equipment providers with San Diego bucket lifts available for rent on a short-term or long-term basis. We have a variety of bucket lift sizes to meet the needs you have to get your job done efficiently. All of the bucket lifts in our inventory are maintained to the highest industry performance and safety standards, with our mechanics meiculously maintaining the equipment to ensure jobsite efficiency with little to no breakdowns.
Bucket lifts are designed to carry one or more workers with their tools and materials up, over, and into their working environment. Bucket lifts are split into two major classes: straight and articulating:
We offer a free quote for all telehandler rentals, please fill out our "Request Estimate" form or give us a call to speak with a representative!
VIEW SAN DIEGO BUCKET LIFT RENTALS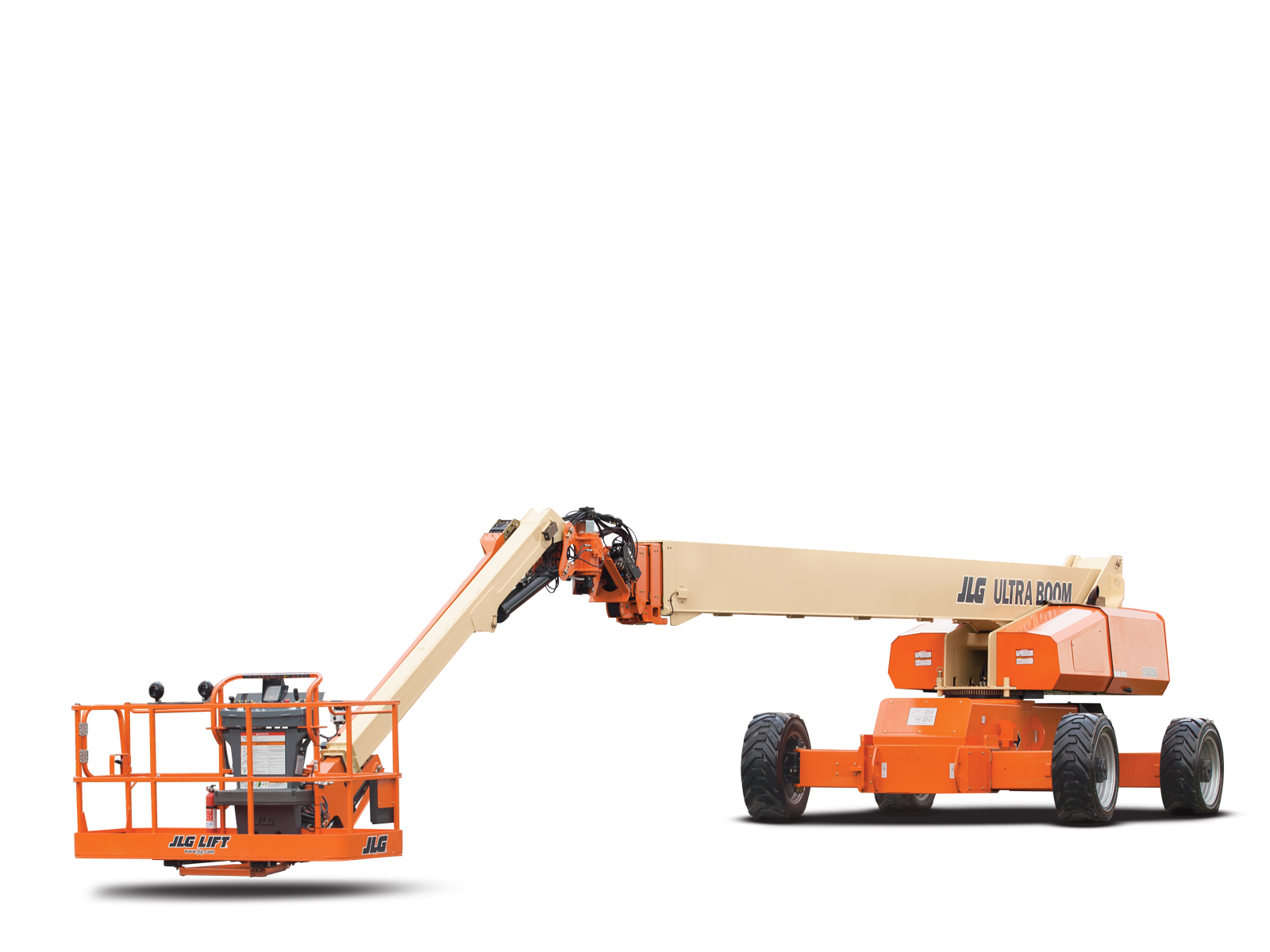 Bucket lifts that work in the telescopic (or straight boom lift), feature a single hinged extendable arm to lift and stretch a great disance. These machiens are stable and easy to use and are the preferred choice when working in open spaces or on a rectangular structure.
The bucket lifts that are also referred to as boom lifts, or knuckle boom lifts, use segmented arms that have the ability to move the elevated platform around obstacles and in to tight spaces. These pieces of equipment are the preferred choice when working in a crowded space or a complex structure.
When it comes to "power", you have multiple sources available: gas, diesel, electric and hybrid power. You can also choose from 2-wheel or 4-wheel drive,whichever will be needed for the jobsite terrain. The articulating bucket lifts vary in size as well, with smaller 30-footers that can fit through a doorway, up to 180 ft bucket lifts that can reach up to 20 stories!
San Diego Bucket Lift Equipment Rental

From 30 foot reach capacity to 100 foot reach capacity, we have the equipment for the job!
Most San Diego construction sites need the highest quality bucket lifts to perform to the standards they need, in order to keep the project schedule moving along on time and minimizing downtime. All Access has clients all throughout San Diego that rely on us to have the equipment ready to go when needed, we provided both drop off on the day you need it and pick up when the equipment is no longer in use.
All of our bucket lists are available for rent for both quick project needs, and those jobsites that need them for a long-term basis and rely on having the equipment ready to go each and every morning.
Contact our friendly staff today if you aren't sure of your needs, and we can help evaluate the project!
| | | |
| --- | --- | --- |
| 40 ft Bucket Lift with Jib | 46 ft Bucket LIft with Jib | 60 ft Bucket Lift with Jib |
| 66 ft Bucket Lift with Jib | 86 ft Bucket Lift with Jib | 135 ft Bucket Lift for Rent |