Scissor lifts are one of the most sought after pieces of aerial equipment requested, their ability to allow employees to work at varying levels of height with ease and comfort. These compact machines can navigate smaller spaces, allowing your employees the ability to reach projects that are difficult otherwise. Companies throughout Orange County have relied on All Access Services to provide the highest quality scissor lifts throughout Orange County, helping our clients with projects both small and very large, to get the job done safely and efficiently. The team at All Access meticulously maintains our scissor lifts to the highest industry standards, we understand performance is key and our goal is to help you get the job done efficiently. We will always do our best to be the best Orange County scissor lift rental company in the region.
We offer a free quote for all scissor lift rentals, please fill out our "Request Estimate" form or give us a call to speak with a representative!
Scissor Lifts for Rent in Orange County

Because these versatile machines are designed for working at levels of height, they are also designed to be lightweight and have the ability to work indoors as well as outdoors. We have worked hard to earn the reputation as a trusted Orange County scissor lift provider, and we'll always do everything in our power to make sure you are satisfied and you have the RIGHT equipment for the tasks needed.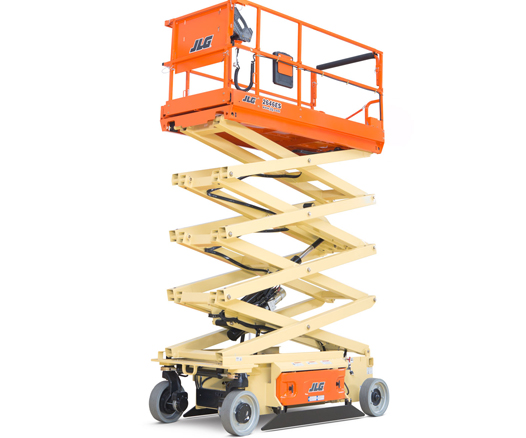 Scissor Lift Rental Quick Features

Run Longer on a Single Charge: Delivers double the battery life.
Work in Sensitive Areas: Available CleanGuard leak containment system allows for work on sensitive flooring.
Reduce Operating Costs: Electric drive and integrated components with reduced hydraulic components on the entire machine lower the chances for leaks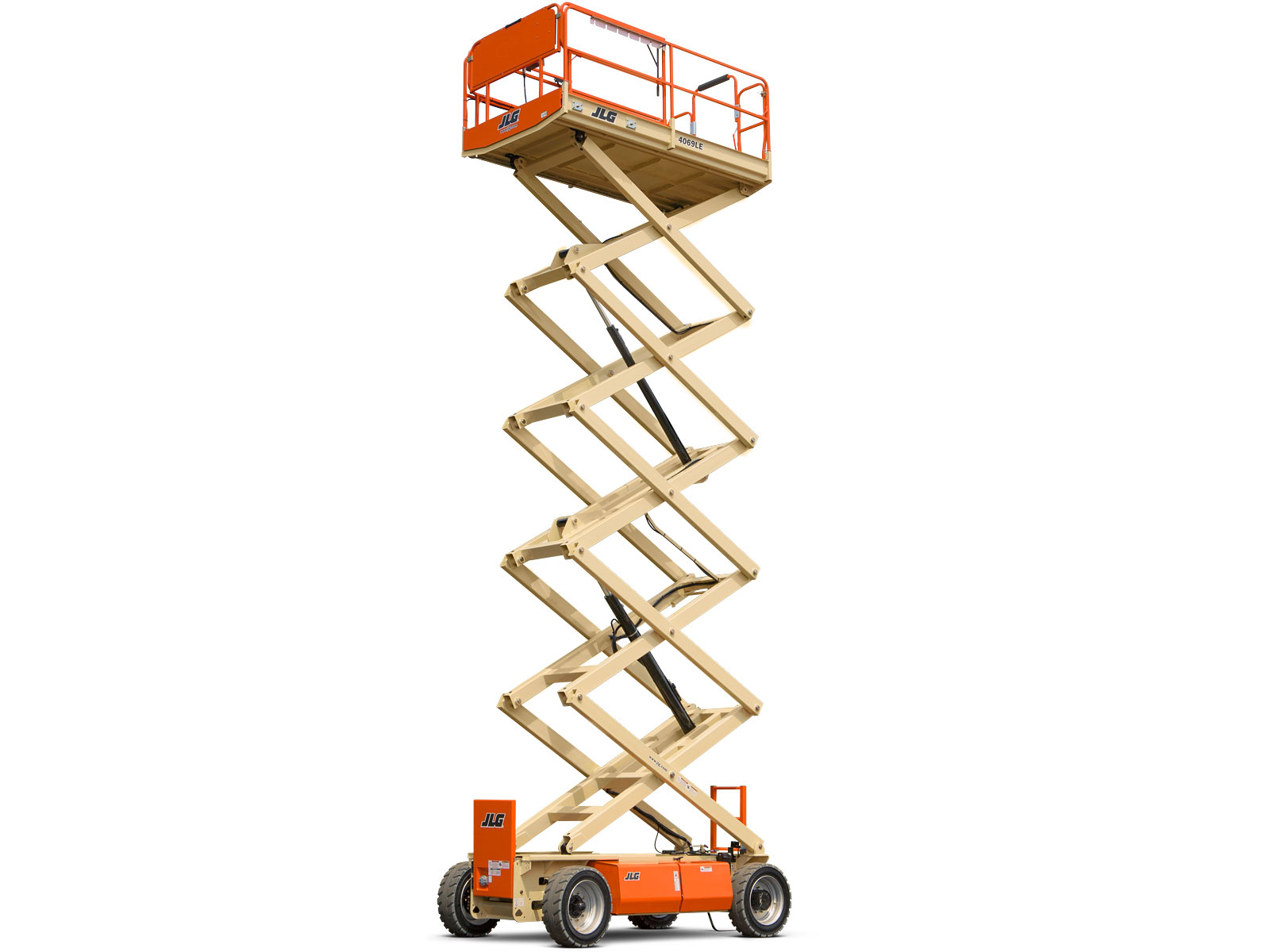 What scissor lift sizes are available to rent?

Companies that rent scissor lifts from All Access vary in sizes, from very large construction corporations, to smaller contractor providers of a variety of industries. If you are not sure what size you need, an All Access representative is here to answer any questions. Here are the scissor lift sizes available for rent:
13 ft Scissor LIft for Rent
19 ft Scissor Lift for Rent
26 ft Scissor Lift for Rent
32 ft Scissor Lift for Rent
45 ft Scissor Lift for Rent
40 ft Rough Terrain for Rent
33 ft Rough Terrain for Rent
As with any industry, your reputation is everything, and we fully understand this aspect. This is why our clients continuously return to us for their scissor lift rental needs, they know they will get the best rental rates around, and customer service that is second to none!
We offer a free quote for all scissor lift rentals, please fill out our "Request Estimate" form or give us a call to speak with a representative!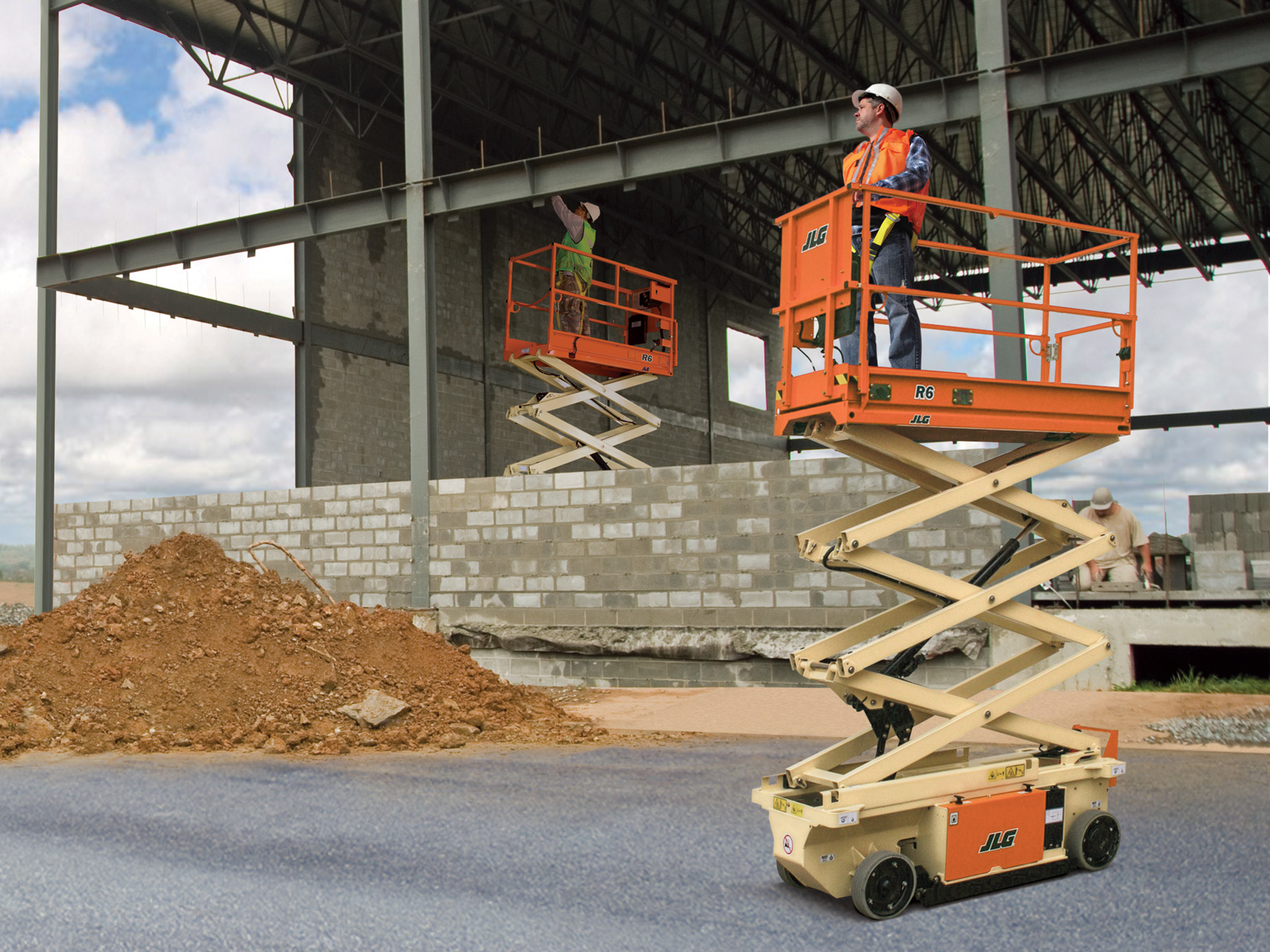 We have proudly provide scissor lifts to jobsites and contractors throughout the Orange County area with a presence in Anaheim scissor lifts, Brea scissor lifts, Fullerton scissor lifts, Irvine scissor liftsNewport Beach scissor lifts and the entire region! Buena Park scissor lifts are a much needed piece of equipment for the region as well along with Yorba Linda scissor lifts.
Scissor lifts typically have a platform or deck that can be raised and lowered to different heights using a scissor-like mechanism. There are a variety of businesses in Mission Viejo scissor lifts, and San Clemente, Lake Forest scissor lift, and Westminster scissor lift, San Juan Capistrano scissor liftand La Habra scissor lift
Many Fountain Valley scissor lifts have a compact and mobile design like Tustin scissor lifts, making them easy to move and position in various locations.
Some scissor lifts may also include additional features such as extension decks, outriggers for increased stability, and power options for working outdoors or in remote locations.