For wind industry operators and technicians, working at height is part of the job as they spend most of their workday suspended 100s of feet above the ground; just as important is lifting and placing materials during the construction of the wind turbine structures.
In particular for the wind industry, All Access provides a high-capacity telehandler line which includes theJLG® 1644, 1732 and 2733 models, for picking and carrying heavy loads around a work site.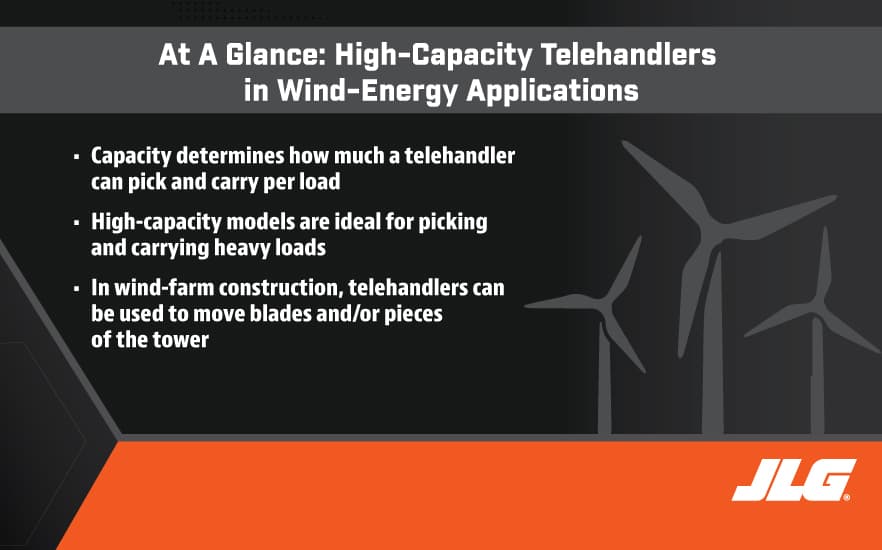 INDUSTRY APPLICATIONS

In most cases, telehandlers are used for lifting and placing heavy loads of materials; on the construction site, the primary reason people are interested in a telehandler's reach so they know how high they can lift and place a load.
In the wind industry, heights are important -, but with that said, capacity is the primary spec as it determines how much weight a telehandler can pick up and carry per load. The high-capacity telehandlers JLG line complements the traditional telehandler line, is used in industries such as the wind industry where operators frequently move heavy objects.
An example of this in wind-farm construction is if the operator wants and needs to move one of the blades, or a piece of the tower, that's where a high-capacity telehandler would be used. It might come on to a truck in which the telehandler unloads it before moving it to the area where it's needed.
The high-capacity line designed fro the wind-energy and related industries, including oil and gas. You will find the traditional telehandlers on just about every job site where materials are lifted and placed, but there was also a market in wind for high-capacility telehandlers specifically.
JLG MEWps (mobile elevating work platforms), articulating and telescoping boom lifts, electric- and hydraulic-drive scissor lifts; portable personal vertical lifts and telehandlers in that market as well doing maintenance on existing structures.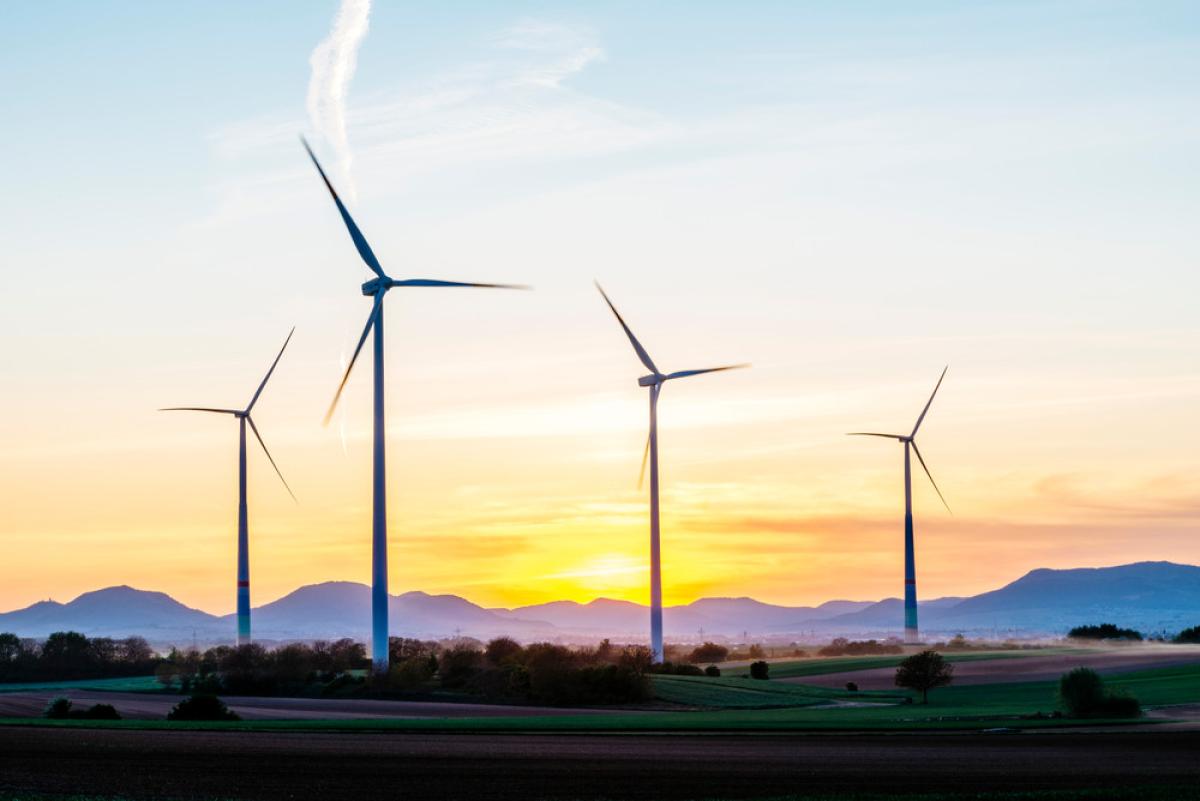 MORE THAN WIND

The wind industry has a history of its work-force working at levels of height. The JLG equipment is not dedicated solely to the wind. Other industries include oil & gas, steel erection, industrial construction and mining also present unique challenges to operators. There is a wide range of attachments availble, JLGs high-capacity telehandlers can adampt to demanding job sites and replace other traditional machines. The ability to handle heavy, bulky loads makes them perfect for performing maintenance on other machines in the equipment fleet.
As All Access and JLG continue to offer equipment solutions for working at levels of height, it will continue to improve on the product line to meet the needs of these industries.
For the wind industry, JLG will keep working closely with that growing market, keeping an eye on the wind industry to identify unmet needs then innovating new product lines for the equipment offerings to deliver solutions that will meet your needs.
About All Access Services


Serving construction projects throughout Southern California with heavy equipment rentals, we have 3 locations in San Diego, Orange County, and Riverside to serve our clients. Each location carries a fleet of scissor lifts, telehandlers, boom lifts, and forklifts available for rent at affordable rates. We strive to provide the best customer service in the industry and hope to earn your trust and business!