With a location right here in San Diego, All Access Services has a fleet of telehandlers available for rent on a short- or long term basis. We work with a wide variety of businesses both large and small throughout the region, no matter if it's for construction, warehouse, a distribution center, or a contractor of any industry that needs the ability to lift heavy leads of materials, we have the right telehandler for you. Telehandlers are a powerful piece of machinery with the smaller models having a 5,000 pound lift capacity up to the largest models with a 17,000 pound lift capacity, we have the equipment for your job site needs.
We offer a free quote, please fill out our "Request Estimate" form or give us a call to speak with a representative!
View Our Available Telehandler Inventory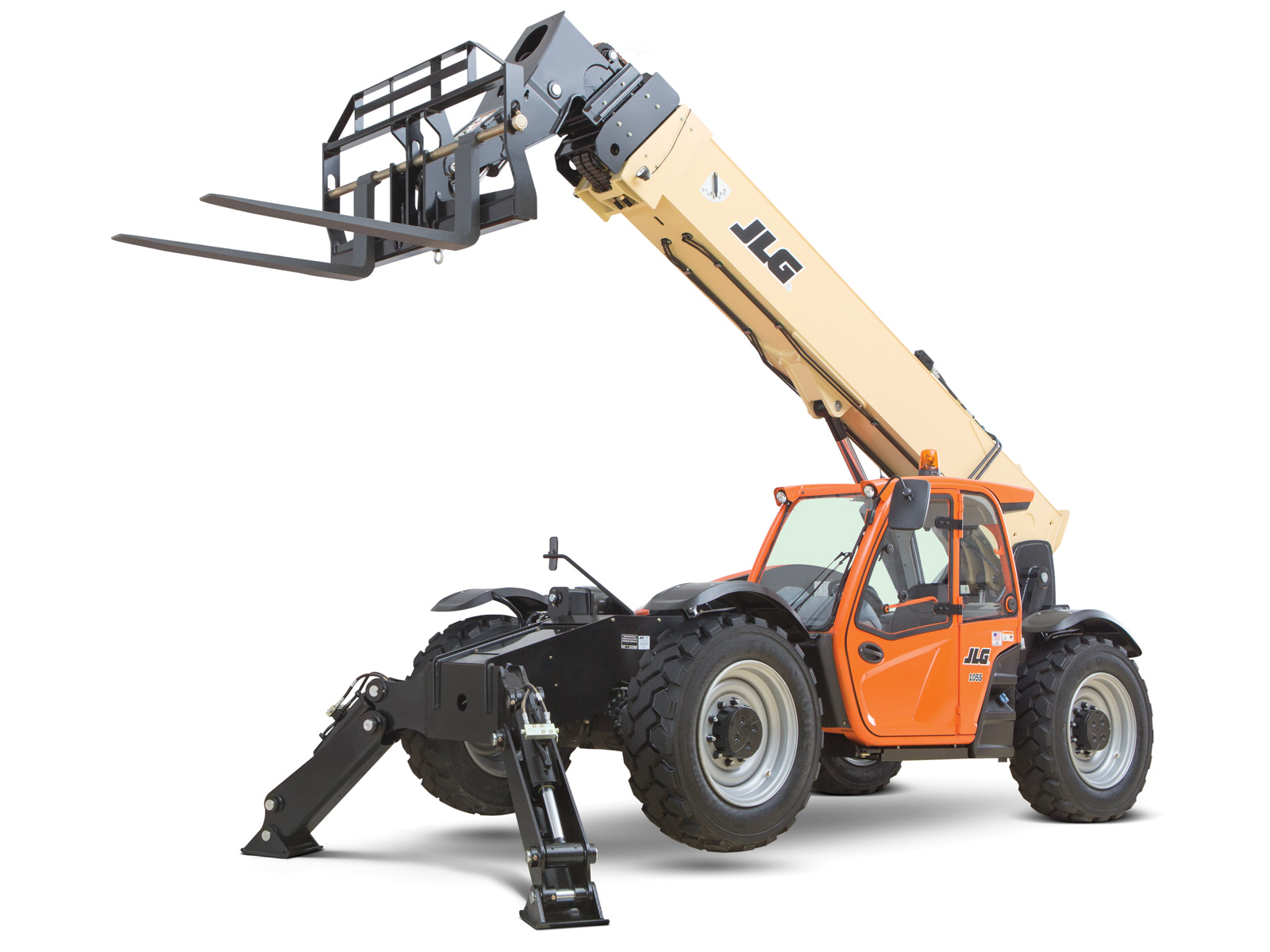 What is a Telehandler?

A telehandler, is a sought after piece of equipment on job sites because of its versatility and ability to lift heavy loads of materials around a location. Ultimately it combnies the capabilities of a forklift and a boom lift to provide lifting and handling capabilities in a wide range of industries.
The telehandler comes equipped with a telescopic boom that extends forward and upward providing reach and lifting capacities. The boom is hydraulically powered and depending on the model has various lengths giving the telehandler the ability to access hard to reach places and lift heavy loads.
Various attachments are availabel for the boom that can be installed for specific job site tasks. The most common attachment is a set of forks which is why many people confused telehandlers and forklifts.Other attachments include buckets and lifting hooks as needed.
Quick Features

Sizes and reach vary but a general description of capabilities are enhanced operator comfort—spacious cab, intuitive single joystick and integrated arm rest. Maximum serviceability— extended service intervals, easy-to-access parts and durable components for less overall maintenance.
Stabil-Trak rear axle stabilization, precision gravity lowering system, optional reverse sensing system and reversing camera.
74 hp engine doesn't require Diesel Exhaust Fluid (DEF) and meets Tier 4 Final regulations.
Increased versatility - wide range of attachment options.
Please fill out our online quote form and we will get back to you, or feel free to give us a call!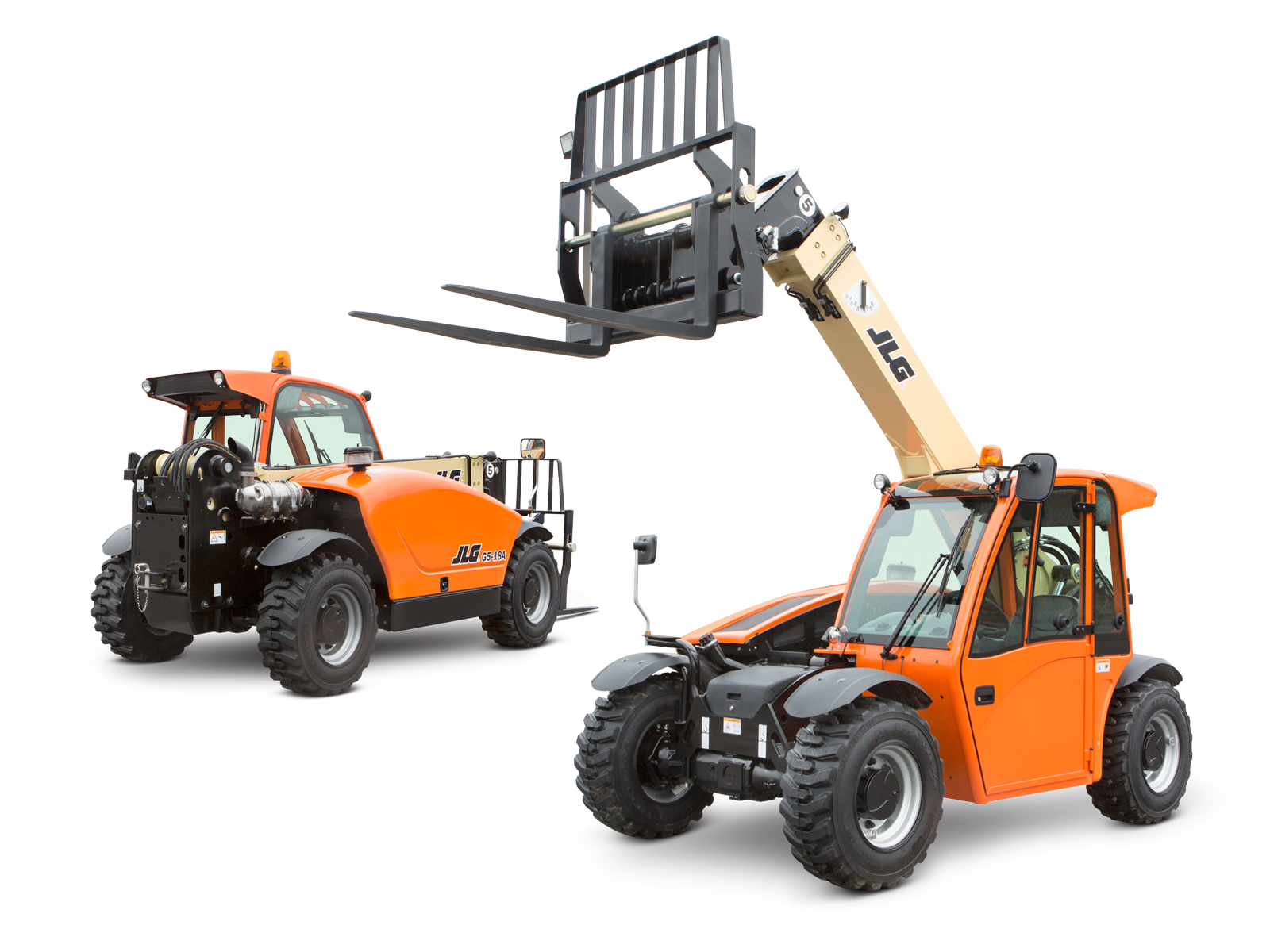 Why Companies Choose Telehandlers

Machine Versatility

Telehandlers are extremely versatile machines that have greatly increased material handling in a variety of industries. Telehandlers combine the functionalities of a forklift and a crane, while boasting a telescopic boom that can extend both horizontally and vertically, giving this piece of equipment unmatched reach and lifting capabilities. Telehandlers are used in a variety of industries including construction, agriculture, warehousing, and even disaster response needs! These machines excel at tackling a wide variety of tasks. Telehandlers come with various attachments including buckets, pallet forks, and lifting hooks, allowing them to adapt quickly to different tasks. With continuing advancements in design and technology, telehandlers continue to push the boundaries of versatility to take on complex projects with ease.
Lifting Capacity

One of the most critical factors that determines the machine's efficiency and usability is the lifting capacity of a telehandler. These machines are designed with a hydraulic boom that allows them to extend and retract, reaching varying levels of height and distances. The lifting capacity refers to the maximum weight the telehandler can safely lift which various on the telehandler model. It's important to adhere to the manufacturer's guidelines when operating a telehandler, considering both the load weight and the reach to prevent accidents. Regular maintenance and proper training of operators is vital to guarantee the machine's longevity and safe functioning.
Rough Terrain Capabilities

Telehandlers are equipped with sturdy 4-wheel drive systems that can navigate challenging environments with ease, making them sought after on construction sites and outdoor projects. No matter if it's maneuvering through muddy terrains, gravel, or uneven ground, these machines offer unparalleled stability and efficiency for projects that require rough terrain performance.
Trending Telehandler Articles
All Access Capabilities

Outside of our fleet of telehandlers, organizations and businesses of all sizes throughout San Diego rely on All Access Equipment for their heavy equipment needs. Other popular rentals include our inventory of scissor lifts, boom lifts, and forklifts, all maintained to the highest industry performance and safety standards. No matter if you need to rent equipment for a quick project or long-term basis, our team will deliver it to your jobsite when you need it.